Payhip is an eCommerce platform that allows anyone to sell their products /services directly to their customers. They provide all the tools you need to get started, including your unique store to showcase your products, from e-books, software, clothing, art, music, you name it.
If you have a physical or digital subscription product, training service, or course that you want to sell, Payhip can help you with:
Build a store for your customers to shop at
Communicate with your customers
Powerful marketing tools to increase sales
Build followers
Payhip Store Builder
Payhip Store Builder allows you to fully customize your store design to match your brand. From customization of colors and fonts to adding new sections and pages, the store builder does it all.
With Payhip you can create your online store for free. You can connect a domain with SSL support and a blogging platform for free.
Target Customers
Payhip is designed for anyone looking to sell digital products online, but it's perfect for:
Beginning bloggers with a small audience.
Entrepreneurs who want to try creating and selling digital products online without committing to paying a monthly fee.
Bloggers and developers who are intimidated by all the technology involved in creating and selling digital products.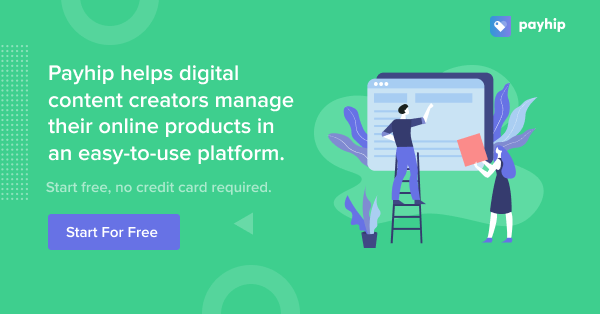 How does Payhip Store Builder work?
Begin with creating a free Payhip account
Then add your products, they can be digital or physical
Payhip's online store builder comes with a beautiful and simple default theme
Then design your shop using the online shop builder and click publish
If you wish, you can also connect your own domain
You now have a free online store.
There are also many ways to add ecommerce to your existing website or blog. You can use our built-in buy buttons or just link to your Payhip store.
In addition, we can connect any existing domain or subdomain to Payhip for free.
We also provide a free payhip.com store URL.
Features:
Get the look you want:
Create a beautiful and professional online store in minutes with Payhip Store Builder. Our online store builder is straightforward to use. No design or coding experience is required, so you can focus on building a high-converting online store that will delight your customers.
Custom Domains:
A domain name adds credibility to your business and tells customers you'll stay here. You can connect your domain or subdomain to Payhip for free. We also provide a free SSL certificate for your domain to ensure your customers feel safe and secure when shopping and paying with you.
Build your brand:
Our online store builder helps you put your brand front and center. You can add sections to each page of your stores, such as video sections, text sections, galleries, and much more. You have full control over color schemes and fonts. You can add custom pages and high-quality free images. All this while looking beautiful on mobile, tablet, and desktop.
Blogging Platform:
Payhip's online store builder has a streamlined blogging platform, which means your content and products can conveniently stand side by side. Engage clients, build SEO juice, and grow your brand into a powerhouse without paying extra hosting fees or maintaining multiple websites.
Translations:
We are committed to helping you run your business in your preferred language. Your store is available in Dutch, English, French, German, Italian, Japanese, Portuguese, and Spanish, more languages will be added soon.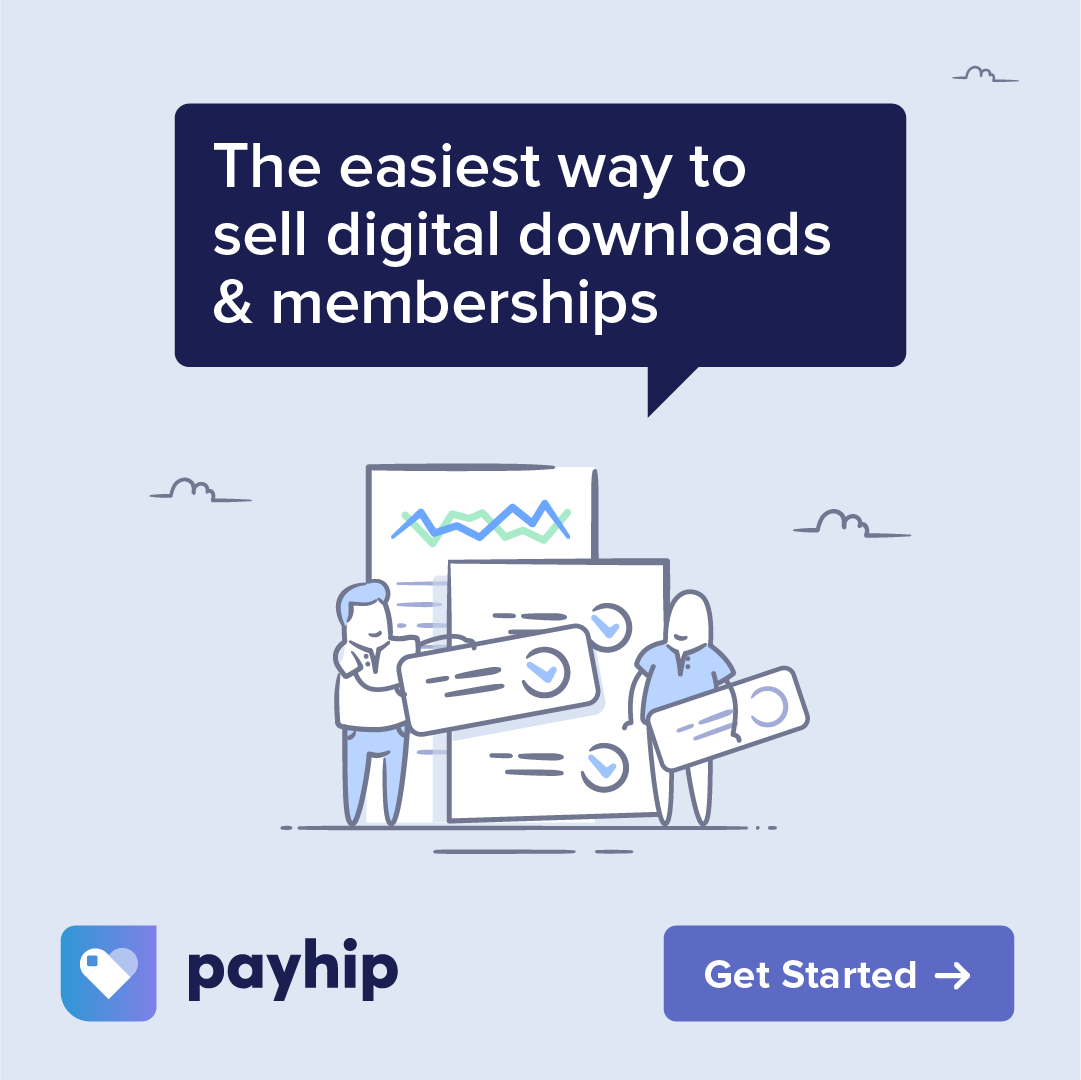 Benefits of Payhip Store Builder:
Payhip has an unlimited free tier. This means you can manage your online store on Payhip without paying monthly subscription fees.
Payments are instant. You will receive all proceeds from your sale immediately after a successful transaction.
Payhip is compatible with PayPal and Stripe. You can choose one of these two payment processors for your Payhip store.
You can sell digital products, physical products, and subscriptions from your Payhip store.
Payhip has impressive out-of-the-box capabilities to upsell, cross-sell and promote your products.
Payhip Store Builder Limitations:
You cannot connect a custom domain to your online store. Your online shop is always a subdomain of payhip.com. If you want to build your e-commerce brand on Payhip, keep the following in mind:
You cannot customize your store to give it a unique look. For example, you may not use any custom themes or third-party app extensions to personalize your store.
Payhip's premium plans are expensive compared to the features offered.
Payhip is very strict about the categories of products you can sell. Payhip will close your online store without notice If you intend to sell products from any restricted categories.
Payhip's affiliate program has limited features. For example, you have to manually pay your partners by adding overhead to your business process.
To learn more about the product, please click here