Employee well-being is a driving force in success for modern businesses. A team that feels taken care of and appreciated is a team that will put everything it can into its work, driving the results leadership needs.
Building this type of culture is more than pizza parties and happy hours. It's about building trust among your employees and letting them know they have your respect. This can be done by having in-house coaching available, proper policies in place and enforced, a safe channel for employees to share concerns, and proper and timely paychecks.
Let's unpack that last one a little more. When you have employees working hard, going the extra mile, and not getting paid properly—whether that be because of errors or lateness—you're going to have unmotivated people working for you. Especially with SMBs, many owners forget that their employees are there for work and are not as committed to the business as they might be.
Thankfully, companies like Bambee are available with the tools any SMB needs to create the culture they want and make sure they're offering their employees what they need.
As the first outsourced human resource compliance solution for small businesses, Bambee helps keep over 10,000 American Businesses HR compliant all year long, with up-to-date HR policies, mandatory training, and regular, two-way feedback between you and your employees. Plus, they offer all this with the most affordable payroll solution.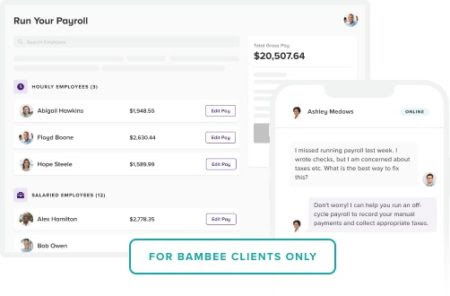 Offered as an add-on with built-in HR support, Bambee's Guided Payroll makes payroll a snap for small businesses. Key features include:
2-Day Direct Deposit
Automatic Handling Of Federal, State, And Local Taxes
Guidance From Your HR Manager On Wage And Hour Regulations
Support Multiple Pay Rates For Employees With More Than One Role
Even better, there are never any hidden fees and also no contracts.
Bambee's optional Guided Payroll gives you the best of both worlds. Easy, HR compliant payroll and support from your dedicated HR Manager. If you feel your business and culture could use the help, head over to Bambee and view their plans. Happy employees equal success!