Traveling to the United States without travel insurance can seem like a daunting task. But fear not, if you're brave enough to take the journey without this important coverage, we've got all the informations and travel insurance plans that you need to make sure you stay safe and sound!
Read on to learn more about the travel insurance, how you can bravely travel and explore the US without worry!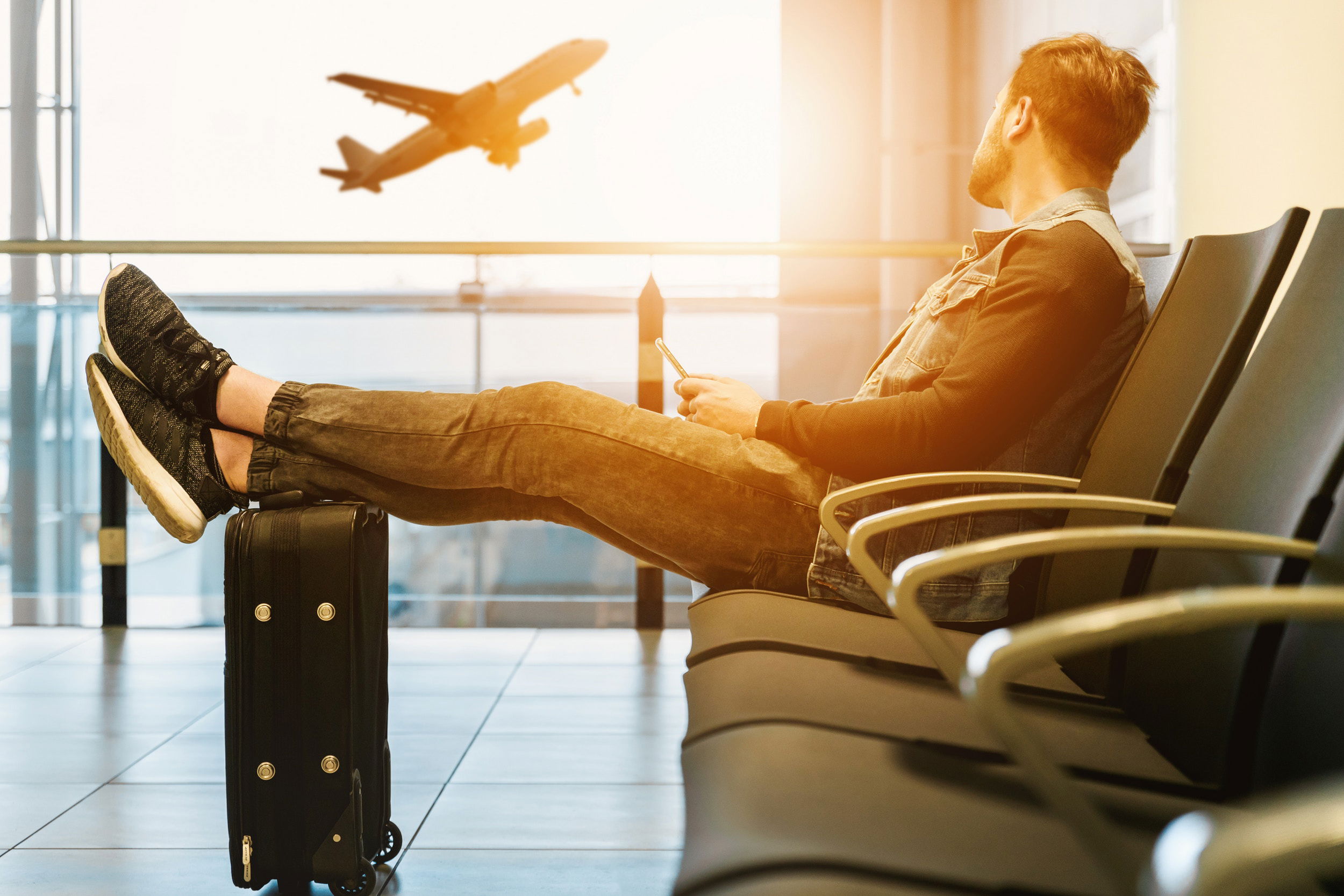 Overview of Travel Insurance Requirements for the USA
Traveling to the United States of America (USA) without travel insurance is not recommended. All travelers planning to visit the USA should obtain international travel insurance. Travelers are responsible for their own medical expenses and it is important to protect yourself and your financial security. Travel insurance can provide coverage in case of medical costs, injury, death or property damage while visiting the United States. Travelers to the US should consider obtaining two types of travel insurance: health insurance and liability/property damage (general accident) coverage.
Health Insurance covers medical costs if a traveler becomes sick or injured while outside their home country, such as for injuries sustained in an accident, a sudden illness, or receiving medical treatment due to pre-existing conditions that may require specialist care in the USA.
Liability/property damage coverage provides relief from any potential liabilities incurred during a trip abroad—for instance, accidental injury to another person, destruction of someone's property or equipment rental during a vacation abroad.
It is important for all travelers wishing to visit the USA be aware that most US health plans do not apply overseas, so it is essential to secure both health and liability/property damage policies prior departing home country. While many foreign hospitals will accept direct payment from an individual's health plan provider after their return home, there are some cases where travelers could incur high out–of–pocket expenses if they don't have adequate international coverage beforehand. Therefore, it is essential that all travelers obtain comprehensive travel insurance prior departure in order avoid potentially large overseas medical bills and/or cover any liable claims arising from accidents on holidays abroad.
Benefits of Purchasing Travel Insurance
Travel insurance is highly recommended for any international travelers, especially those visiting the United States. This type of insurance helps protect travelers from unexpected circumstances that may arise during their stay. Aside from providing financial protection in cases of emergency or unexpected events, buying travel insurance can also offer non-financial benefits such as:
Peace of Mind

Travel insurance provides peace of mind and eliminate worry when a situation arises that may cause delays or interruptions to your travel plans.

Consistent Coverage & Benefits

With travel insurance options, you always know what kind of coverage you're getting and to what extent it will cover you in any eventuality.

Wide Range Of Options and Plans

Each plan is entirely customizable according to the needs, requirements and budget of an individual traveler. Whether you're looking for basic coverage, or more comprehensive coverage, there are several options available to choose from.

24/7 Assistance

Most travel insurers provide 24/7 assistance for travelers all around the world which can be accessed in any event or circumstance where help is required.

Emergency Medical Evacuation Coverage

Travel Insurance typically covers medical evacuation services in cases where medical attention can't be administered locally due to lack of adequate facilities or if additional transportation is needed due to a medical emergency while traveling internationally.
Types of Travel Insurance Available
When considering traveling to the US, it's important to understand that having travel insurance in the USA is often a necessity. This is especially true if you're visiting from abroad, as the cost of medical care can be exorbitant. With an array of coverages available, it's important to compare coverage types and levels for both short and long-term trips. Common types of insurance offered include:
Medical Coverage

This provides coverage for necessary medical expenses incurred during your stay. It will pay up to the policy limit for these costs such as hospitalization or doctor visits that may arise due to accident or sickness.

Emergency Medical Evacuation and Repatriation Coverage

If you are in an accident or become ill while traveling and need to be flown home on a medical charter plane (or tourist class if the charter option is not available), this coverage will reimburse you up to the stated limit.

Trip Cancellation and Interruption Coverage

This helps protect against certain losses if your trip must be cancelled or interrupted due to unforeseen reasons such as a sudden illness, death in the family, hurricanes/natural disasters or jury duty notice/active military service call up.

Baggage Loss/Damage Coverage

Travel insurance policies offer coverage against theft, damage or loss of baggage while traveling internationally. Coverage can often extend beyond items found in just your suitcase, including loss of jewelry and electronic equipment such as laptops and tablets among other items related to your trip itself.

24 Hour Hotline Assistance

Most policies offer 24 hour hotline assistance with staff who are knowledgeable about U.S markets based abroad which may prove invaluable during an emergency situation outside regular working hours offered by many U.S consulates or embassies overseas.
Cost of Travel Insurance
Travel insurance is an important part of planning any trip to the United States. There are a variety of insurance plans and providers, so it's important that you research all your options when deciding what type of coverage best suits your needs. Different types of travel insurance may cover different things, such as medical expenses, trip interruption costs, lost or delayed baggage and rental car damage. Prices vary widely depending on the type of coverage, but most policies cost an average of between 4 percent and 8 percent of the total cost of your trip. Therefore, the more expensive the trip, the higher the expected cost for travel insurance will be. When comparing policies and providers for travel insurance for trips to the US, it's essential to read all terms and conditions carefully so that you know exactly what is covered in each plan. Policies generally have caps on medical benefits and voyage limits on where you can travel without having to purchase additional coverage or get special authorization from your insurer – make sure you find out what these are before finalizing a policy. Additionally, premiums can be affected by age groups as well as pre-existing conditions – ask about these if they apply to you. No matter where you plan to go in the US, it is important to prepare yourself with comprehensive coverage through a quality travel insurance provider for maximum protection during your travels.
How to Choose the Right Travel Insurance
When you plan a trip, it's important to make sure that you have the appropriate travel insurance coverage for your needs. Travel insurance can provide coverage for medical care, unexpected travel interruptions and cancellations, stolen or damaged luggage, flight and other delays, as well as lost passports or travelers' checks. There are a few factors that should be taken into consideration when selecting your travel insurance policy. These include:
Your destination:

Be sure to check if your destination has higher risks of injury or illness and choose a policy with those risks in mind.

Type of coverage:

Considering the type of coverage, you need to get travel medical insurance only, cancellation only or comprehensive coverage.

Length:

The length of the trip is also an important factor to consider when purchasing a policy – do you require short term insurance or will you need to cover multiple countries over an extended period?

Price:

Be sure to compare prices from multiple providers to ensure that you're getting the best deal possible. You should also make sure that no additional fees are included in the price such as "regulatory fees".
Before making any final decisions about your travel insurance provider or insurance companies in the US, it's important to read through all of the details listed on each policy so that you're knowledgeable about what is and isn't covered. It's essential to understand any exclusions listed in the policy such as pre-existing medical conditions, extreme sports activities, coverage for emergency medical, that may not cover and dangerous activities like bungee jumping before committing to buy the plan. Additionally, having an understanding of how policies cases will be handled if something goes wrong can help with determining if this is the right plan for you.
Consequences of Traveling to the USA Without Insurance
Traveling to the United States without best travel health insurance plan can be a risky proposition for several reasons. If you become ill or injured, you may be stuck with costly medical expenses that could have been entirely covered had you invested in insurance. Additionally, if a severe weather event like a hurricane or tornado disrupts your plans and forces you to cancel or alter them, you may not have any coverage for lost deposits and tickets if something goes wrong during the trip. Furthermore, due to the amount of personal information needed when traveling to the United States, it is essential that travelers purchase insurance that includes protection from identity theft and other threats. This type of coverage protects your data and credit card details in the event of a data breach or cyber theft. It also helps cover the costs associated with restoring your identity should it be compromised while abroad. Ultimately, the decision whether or not to purchase travel insurance for a trip to the USA is an individual choice but one that should not be taken lightly as it can prove invaluable in areas such as:
Medical costs
Identity fraud protection
when visiting one of the world's most expensive countries.
How to Get Travel Insurance for the USA
Travel insurance is not only important, but also essential if you plan to travel to the United States. Depending on your situation, it can be easy or challenging to get travel insurance to cover for the USA. This guide will help you understand best travel insurance you need, how much coverage is best, and where to get it before your trip. The US-VISIT Program requires all non-US citizens who need visas to have health insurance that meets certain minimum requirements when they enter the country. For most travelers, a basic international travel medical policy is sufficient for entry into the United States. This type of coverage typically provides benefits for hospitalization and emergency care for illnesses or injuries sustained while abroad. For travelers planning an extended stay in the US, a more comprehensive policy may be needed depending on their individual needs and circumstances. For instance, an annual plan may provide more cost-effective benefits if multiple trips are likely within a year's time period; however, these plans may exclude pre-existing conditions or limitations due to age and health status at time of purchase. It's important to find the right policy that meets your needs by researching various international travel plans and comparing features such as coverage limits, deductibles, terms and regulations before buying a policy that suits your situation best. Additionally certain activities such as participating in adventure sports will require additional specialized coverage not included with basic medical plans so be sure to purchase extra coverage or look into separate sports policies before heading out. Finally don't forget non-medical elements of your trip like baggage loss and trip cancellation which can be key components of overall financial protection during international travel plans but often aren't included with standard medical policies so it's important to ensure these are present when selecting a provider for your needs going forward!
Tips for Traveling to the USA Without Insurance
Although it is always advisable to obtain travel insurance for any international journey, there are measures you can take to protect yourself if you choose to travel to the USA without insurance:
Familiarize yourself with U.S. Department of Homeland Security's regulations and policies before leaving your home country. This includes the visa process and any local safety advisories or warnings applicable to the country you are coming from.
Make sure that you have a current passport valid for at least six months upon arriving in the United States. Additionally, familiarize yourself with U.S. Customs and Border Protection procedures before boarding your flight so that entering the country is as smooth as possible with minimal delays or issues at customs or immigration checkpoints.
Take into consideration potential medical needs during your trip; remember that access and cost of medical care will be expensive in most places in the United States compared to at home, so having some form of cover may be wise even if only for emergency medical circumstances.
You may also wish to research reimbursement policies by state related matters such as auto accidents while renting a vehicle during your stay in case something unexpected should occur that would require coverage outside a personal auto insurance policy scope of coverage.
Finally, considering taking out a minimal long-term travel health insurance policy on arrival which would provide some assistance towards reimbursing costs incurred due to unforeseen circumstances such as illness or injury while still giving you peace-of-mind against being financially burdened by random events during your stay within The United States Of America!
Looking to buy a travel insurance for you or your family. Visit the link here to compare and buy