If you've ever wanted to become an online learning software expert, then you've come to the right place! Here, you can learn about the different types of software available and how to use them for creating interactive educational experiences. Get ready to become an expert in no time!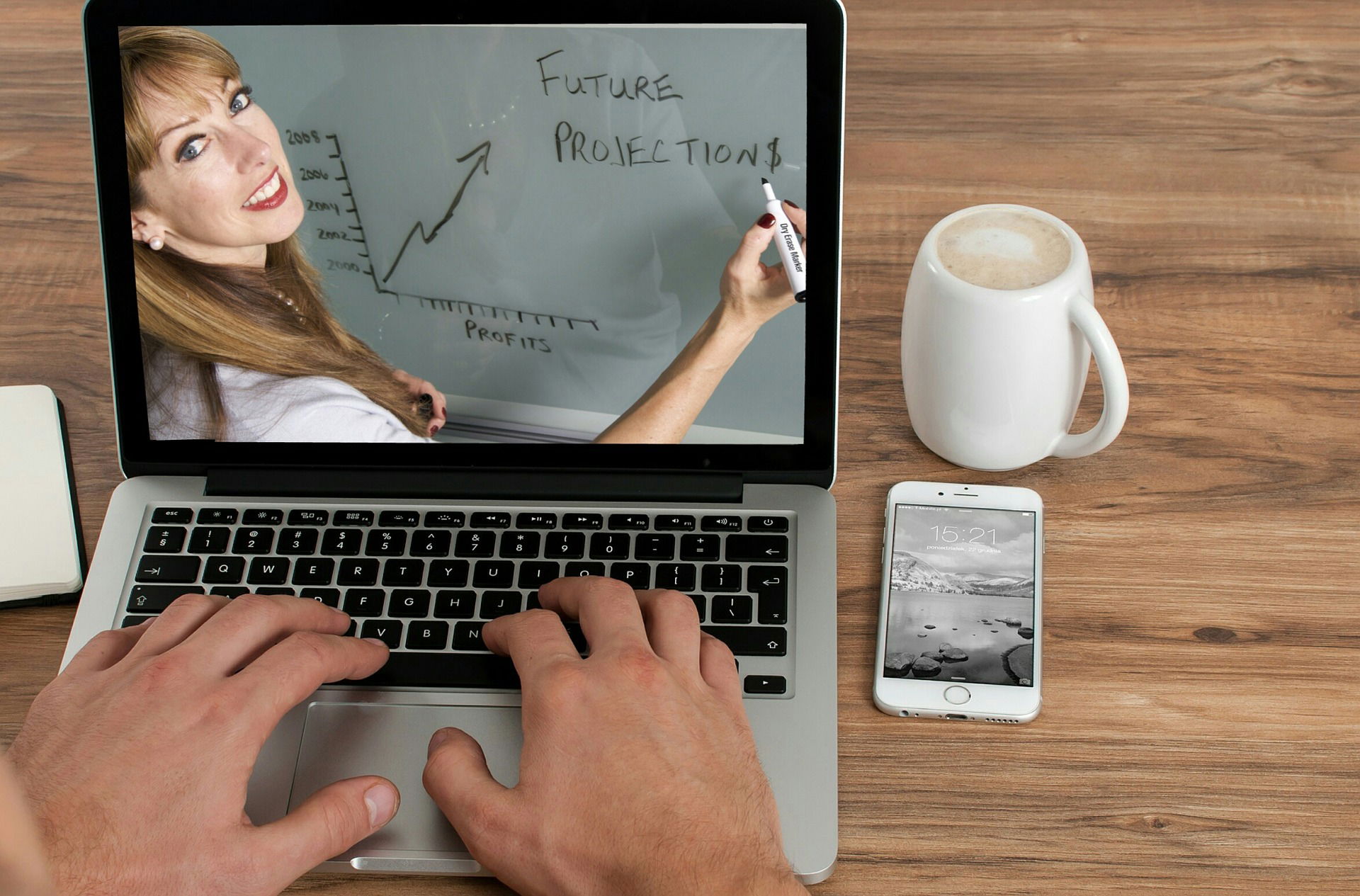 Introduction to Online Learning Software
When it comes to online learning, it can feel like there is an overwhelming amount of software out there. It's important to understand the basics of each type of software and what features are available. To be an expert on online learning software, you need to assess the overall goals of your virtual learning experience and consider your individual needs. Here is a breakdown of the most common types of online learning software used today:
LMS (Learning Management System): The LMS is a platform that allows instructors to create, administer, deliver and monitor their teaching objectives and course content through a web-based system. The LMS has become an increasingly popular tool for creating interactive classroom experiences with features like assessments, communication tools, virtual classrooms, learning paths and much more.
Live Learning Platforms: Live Learning Platforms provide users with real-time class sessions as well as recorded content for students who cannot attend live sessions. These platforms integrate with video conferencing applications such as Skype or Zoom for one-on-one tutoring or small group activities that involve many different faculty speakers from around the world. Some platforms offer private classrooms so learners can break into smaller groups within the larger session - allowing more control over discussion topics and feature custom activities such as polls or surveys.
Virtual Classroom Platforms: Virtual Classroom Platforms are designed for any type of course delivery - whether instruction is live or self-paced. These platforms provide users with interactive elements such as whiteboards, Q&A chats and breakout rooms that enable people to collaborate in real-time from anywhere in the world feeling fully immersed in their online environment. Additionally many platforms come complete with assessment capabilities so instructors can track progress while managing courses remotely.
Mobile Learning Platforms: Mobile Learning Platforms are designed maintaining user convenience in mind by delivering content anytime and anywhere it's needed on desktop computers or mobile devices such as phones, tablets, etc.. These platforms put convenience first without compromising on quality in order to provide users access to coursework no matter where they are located including remote locations or at home during long commutes - all while having full access to advanced multimedia resources through mobile apps or responsive web pages built specifically for mobile devices providing friendly user experience from desktop computers, smartphones, laptops, tablets, etc..
Advantages of Using Online Learning Software
Online learning software offers numerous advantages that make it an attractive option for businesses of all sizes. With online learning software, a person can access the training materials from anywhere - on-site, off-site, and in different time zones. Online learning is also cost effective since it doesn't require trainers to be physically present and archived material can be reused for subsequent courses. Additionally, tracking progress is easier with online learning software since students have easy access to electronic tests scores and course history.
Online learning software has a number of additional advantages over traditional methods such as:
-Flexibility: Students have the flexibility to complete courses at their own pace and at convenient times, from any location with internet access
-Interaction: Online forums offer the opportunity for students to interact and collaborate with their peers on course concepts
-Engagement: Multi-media elements like videos, audio clips, animations and images help to keep learners engaged with the training material
-Accessibility: Ease of access allows learners to review any materials they may have missed or didn't understand during the actual course itself
-Cost Savings: Companies save money by not having to pay for trainers or travel costs associated with teaching multiple sessions in various locations
-Accountability: Software tracks learner activity so leaders can keep tabs on individual's engagement level and performance
Types of Online Learning Software
Online learning software is an effective tool to enable a variety of teaching and learning styles, letting students study at their own pace and convenience. With the right kind of software, educators can create unique course content, manage their learners' progress, and monitor assessments with ease.
Here are some of the most common types of online learning software available:
-Virtual Classroom Software: Virtual classroom software provides an immersive virtual space for learners and educators alike. Examples include Adobe Connect or WizIQ that come with features like live chat, real-time whiteboard capabilities, polls and surveys, breakout rooms for collaborative and discussion sessions. Other examples are Blackboard Collaborate or Skype for Business.
-Learning Management System (LMS): LMSs provide a secure online environment in which users can access course content easily without needing to install additional tools on their devices. A typical LMS quickly stores students' data and grades associated with specific curricula activities or tests as well as in-class discussions so educators can track learner performance over time. Many systems also come with video conferencing features enabling virtual instruction via webcam streamed audio/video technology. Popular examples are Canvas or Blackboard Learn.
-Content Authoring Tools: Content authoring tools allow instructors to create interactive web materials that can be published directly on their web pages while retaining the original formatting across different devices. Available examples include Adobe Captivate or Articulate Storyline 360 that come with sophisticated features such as creating drag & drop quizzes, layers functionality (elements can be shown/hidden based on user interaction), simulations/gaming scenarios etc., among many others.
-Assessments & Surveys Software: Assessments & surveys software enables teachers to easily create tests & quizzes for use in their classes both online & offline using items such as true/false questions, multiple choice questions, surveys etc., from diverse question banks stored in a central repository . Popular examples are Formative by Pearson or Google Forms which provide easy setup of forms & quizzes together with grading capability for manual evaluation as well as automated scoring mechanism using AI/machine learning algorithms
Strategies for Getting Started with Online Learning Software
If you're new to online learning and are looking for a way to maximize its potential, then familiarizing yourself with various online learning software can be a great start. Whether you're taking courses for fun or looking to build expertise in your field, here are some strategies that can help you become an expert on the different online learning software platforms:
1. Research Different Solutions: The key to becoming an expert is knowledge. Start by researching different platforms so that you can compare features and decide which one is the best fit.
2. Learn About Usability Standards: As you become more familiar with different features, it's important to also consider user experience when selecting a platform. Consider what makes each platform especially user friendly—such as easy-to-navigate interfaces or detailed how-tos—and how those factors may help your own learning process.
3. Refine Your Requirements: Once you have a good understanding of online learning software capabilities, create a list of must-have features that best suits your needs and refine them as necessary so that you don't spend time on solutions that won't work for you in the end
4. Try Out Different Platforms: Getting hands-on experience with different platforms can often be the most informative step when it comes to making an informed decision about which platform is right for your learning goals
5. Leverage Online Resources: A variety of resources such as blogs, social media channels, forums, discussion boards and FAQ pages offer a wealth of information about many platforms—from reviews and customer feedback to tips and tricks from experienced users
6. Keep Learning: Once you settle on a particular platform, make sure to keep up with new developments by signing up for educational webinars or attending monthly meetups hosted by the provider or other likeminded professionals dedicated to advancing their skillset through online learning software
Tips for Becoming an Expert on Online Learning Software
Online learning software, such as Moodle and Blackboard, is becoming increasingly popular, allowing educators to offer courses to students around the world. With the right approach and motivation to learn, anyone can become an expert in online learning software. Here are some tips to help you become an expert on the subject:
1. Read through tutorials and documentation provided by the software. Take advantage of resources offered by the company using the online learning management system, such as instructional manuals and video tutorials.
2. Take an introductory course in online education or purchase a book about using online educational systems as a reference guide for questions that arise regarding implementation of new features related to different types of instruction.
3. Join user groups where people discuss how they use their favorite software applications in order to get ideas from fellow professionals about how they use different features and share best practices for administering courses online.
4. Follow industry news related to trends in online learning software and instructional strategies used by instructors around the world so that you can stay abreast of changes made by developers or other platform providers over time.
5.. Obtain certification in specific areas of educational technology such as online instruction or course delivery systems; these will help demonstrate your mastery of a certain domain within an area of expertise – like e-learning – specific to your profession (such as administrative duties).
Challenges of Online Learning Software
The use of online learning software has become increasingly popular among students and teachers over the past few years. It allows users to access courses and course materials, track their own learning, and interact with instructors and peers in an online environment. As with all technology, however, there are challenges that come along with using online learning software.
First, it can be difficult for users to stay motivated when using online learning software. Without the physical presence of an instructor or peers, it may be hard for the user to push themselves to continue working on the material. Additionally, some users may have difficulty staying focused while working on tasks within an online environment; they are more likely to multitask or become easily distracted by other activities available around them.
Another challenge of using online learning software is that it can be difficult for the user to get accurate feedback on their progress without physical interaction with a teacher or fellow student. Online quizzes may provide some insight into how a user is understanding material but can't replicate face-to-face conversation about issues and concepts within courses as accurately. Also, there's a lack of uniformity among different types of online learning platforms—some platforms require more from the user than others do in terms of time spent manipulating the material or navigating menus; this can lead to confusion and frustration for both teachers and students trying to use various programs efficiently.
Finally, there's always the risk that computer hardware or internet connections may fail in extreme cases, leading to interruptions at key points in course work—putting both students and teachers behind schedule or even leading to missed assignments being lost in transit via disconnected computers/networks. Thus, it's important that all users understand how frequently they should save files related to course work during any given session and keep a back-up plan ready should things go awry!
Best Practices for Using Online Learning Software
Online learning software provides an effective way for educators to create engaging and interactive educational experiences. While users of the technology may have some familiarity with the processes, there are best practices that can help maximize the benefits it provides. Here are some tips for making sure you get the most out of your software:
1. Set Clear Expectations – Making sure students (and teachers) understand what is expected and how to use the technology is paramount to success. Develop detailed step-by-step instructions on how to access and use the program.
2. Maintain Open Communication – Online learning software can be a great tool for teachers and students, but they should continue to stay in touch even when virtual classes are employed. Check in with your class regularly via email, text or other messaging services to ensure they're staying engaged.
3. Leverage Different Types of Content – Taking advantage of different types of content such as video, audio, images and text enables users to interact with topics in new ways which will help keep them engaged and motivated throughout their coursework.
4. Pull from Real-World Examples – Learning something from a textbook can be dull, but bringing in related news stories or case studies from real life can help make concepts more relevant and exciting for your students. Using current events as part of online lessons adds relevance and demonstrates that knowledge can be applied beyond just theoretical concepts within an educational experience setting; this greatly increases engagement while also developing analytical abilities rooted in scientific practice rather than memorization tasks.
5 Provide Assessment Opportunities - Regular opportunities for assessment throughout the curriculum are essential for gauging progress as well as identifying gaps in understanding; ensuring students take advantage will significantly impact their chances of success when working with any type of digital learning environment software platform or system
Resources for Further Learning on Online Learning Software
Gaining an understanding of online learning software topics and related areas is key to becoming a proficient user. In addition to attending webinars and learning through user manuals, it is important to research available resources that can help you continue your learning journey. Here are some recommended additional resources for further learning on online learning software:
-Professional development courses: Many universities offer professional development courses on online learning technology, including tutorials and questionnaires. You can take these courses in-person or online.
-Webinars and virtual events: There are many webinars offered by experts that can provide insight into the latest tools and trends as well as best practices for using them effectively.
-Blogs and articles written by experts: Many digital marketers write blogs and articles about the latest advancements regarding online learning software solutions. Search for recent posts with relevant topics to keep up with the industry changes.
-Online communities and forums: Join an online community focused on digital education or participate in a discussion forum dedicated to online classrooms or elearning solutions to discuss challenges, gain tips from other users, and find helpful resources faster.
-Research studies: Explore current research studies related to eLearning technology such as successful case studies, effectiveness evaluations, census data updates, etc., which could provide valuable information on how best to use tools for more effective outcomes.
Do you want to successfully build an online course? Then visit us here