Working remotely can be challenging, but with the right tools and strategies, you can create a highly successful and productive remote team. In this blog post, we'll explore the essential SaaS tools that are helping to streamline collaboration and project management for remote teams around the world. So grab your laptop and let's get started on creating the ultimate power team from the comfort of your own home!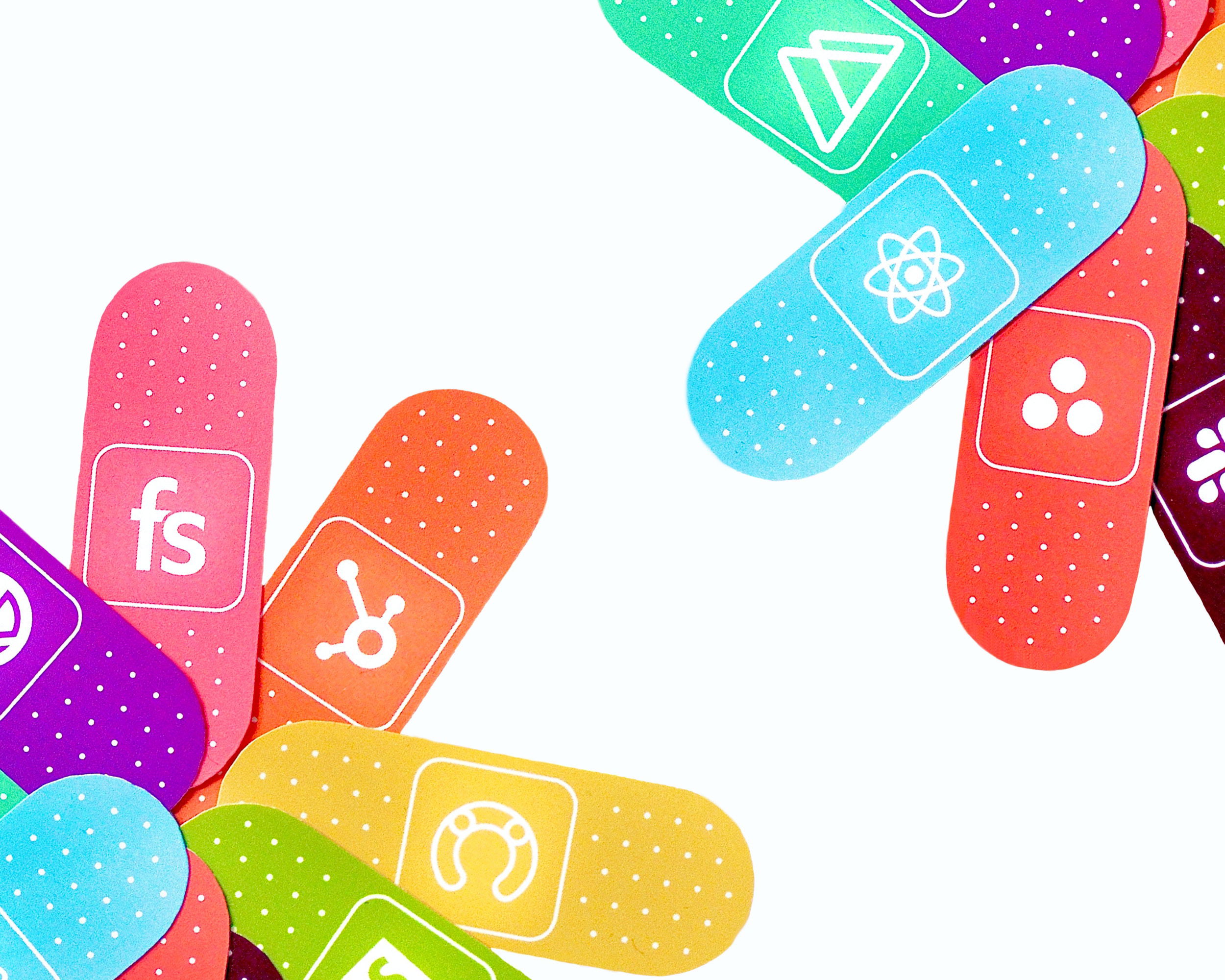 Introduction to Remote Teams and SaaS Tools
As businesses become more global, remote teams that can work together from anywhere in the world have become commonplace. While this model offers seemingly endless benefits for companies, keeping track of all the scattered pieces of communication can be a challenge. SaaS (Software as a Service) tools offer an easy way to manage remote teams – using cloud-based applications to keep everyone connected and up-to-date. In order to help teams set up their remote workflow, we've gathered a list of essential SaaS tools that offer powerful features for everything from daily collaboration to one-off projects. Whether your team is fully distributed or just beginning to explore the possibilities of working remotely, you'll find something useful in this guide. We'll cover everything from choosing reliable video conferencing software to streamlining project management with task management systems. Read on and discover how SaaS tools can make your remote workflows more efficient and productive—so everyone can stay connected no matter where they are.
Communication Tools
Effective communication is essential for remote teams, especially when trying to stay connected and collaborate remotely. SaaS tools designed for remote teams can help bridge communication gaps by providing real-time chat, video conferencing, online meeting platforms, and project management. This guide will outline the various communication tools available to make it easier for remote teams to stay connected, collaborate effectively, and achieve desired outcomes.
Collaboration Platforms
Advances in technology over the last few decades have made it possible to easily collaborate and communicate with that colleagues remotely. In order to help remote teams stay connected and collaborate effectively, there are a variety of essential SaaS tools available. One of these tools is a collaboration platform which allows team members to organize and share documents, messages, tasks, and data. Some popular collaboration platforms for remote teams include Trello, Asana, Basecamp, and Slack. These platforms allow users to:
track team goals and objectives;
create projects or tasks for teammates;
handle customer relationships;
stay up-to-date on their communications;
manage files from anywhere in the world;
set deadline reminders;
share reports with stakeholders easily;
host video meetings securely;
search through conversations quickly;
assign tasks and track progress conveniently.
By providing an easy-to-use system where team members can collaborate in real time, these SaaS tools allow remote teams to stay connected even when they are far apart.
File Sharing Solutions
As more organizations embrace remote work, file sharing solutions are essential for safely storing and sharing important documents. Here are some of the most commonly-used file sharing tools to consider for your remote team:
Cloud Storage - Cloud storage allows teams to store, share, and manage their files easily in the cloud. Popular options include Dropbox, Google Drive, Sona Cybernetics' My Control Tower, Egnyte, and Box. All of these services offer secure data encryption that prevents unauthorized access or loss of data.
Team Wikis - Team wikis are collaborative workspaces that allow members of a remote team to share and organize ideas. They are often used as forums to hold members accountable for tasks or provide information on project management processes. Popular wiki platforms include Microsoft Wiki and Confluence from Atlassian.
Content Management Systems (CMS) – CMSs enable teams to securely store documents and other digital assets in easily accessible formats. They also provide authentication control for managing users and managing ongoing projects. Common content management tools include WordPress, Umbraco, Drupal, Windows SharePoint Services (WSS), and Magnolia CMS.
Virtual Data Rooms - Virtual data rooms (VDRs) are highly secure database systems that help businesses protect sensitive documents while providing authenticated accesses at the same time. By storing all documents in a single repository with user-level permissions attached to them, VDRs ensure valuable data is kept safe while still enabling collaboration within a distributed working environment.
Project Management Software
Project management software is crucial for remote teams to coordinate efforts and maximize efficiency. There are many options available that offer features to suit different needs and budgets, such as organizational tools, task list capabilities, reporting functions, and more. Many of these solutions are offered as Software-as-a-Service (SaaS), allowing team members to easily access them from anywhere with an internet connection. Here is a brief overview of some popular SaaS project management tools:
Asana – Asana is a comprehensive project management tool designed for teams that need a way to collaborate and track tasks and progress. Teams can set up projects or tasks with deadlines, assign people to specific tasks or projects, and monitor progress as they work toward their goal. Additionally, Asana offers an enterprise solution with additional features such as customizable dashboards, user directories, advanced reporting capabilities, and security tweaks.
Trello – Trello offers a simplified approach to tracking projects by organizing information into "cards" that can be moved around on boards within the platform. This intuitive drag-and-drop approach allows teams to easily move tasks throughout the workflow at their own pace – perfect for smaller projects with shorter timelines. It's also possible to connect Trello cards via automation tools such as Zapier or IFTTT to streamline processes even further.
Basecamp – Basecamp is another popular project management tool designed for distributed teams who need an efficient way of managing project resources in one centralized platform. Tools like task lists help ensure everyone stays on the same page at all times while Gantt charts give leaders visibility into where time should be allocated in order for deadlines to be met on time.
Cloud Storage Solutions
Cloud storage solutions offer the perfect solution for businesses who need to quickly store and share documents, photos, videos and other large files. This type of storage system allows users to store data in one location, while also enabling easy access from anywhere with an internet connection. Additionally, most cloud storage services provide tools for setting user permissions and sharing options. A few of the most popular cloud storage solutions include:
Google Drive – This cloud platform provides a suite of productivity tools within the same service including Google Docs, Sheets and Slides. With Google Drive Business edition, you'll be able to store your files in the cloud and collaborate on projects with other teams in real time sharing spreadsheets, documents or slides simply by setting access rights to people you choose.
Dropbox – A leading file-sharing service that offers 2 GB syncing, users can conveniently share files as well as view comments and edits on any device. It's designed for businesses to sync across multiple devices or have one central location for entire teams or departments.
Amazon S3 – Amazon's Simple Storage Service (S3) is extremely simple to set up, costing just pennies per month per images stored in their servers – less than Dropbox or similar services like Microsoft Azure; Amazon S3 also integrates very easily with many web applications like content management system WordPress' Media Library.
Box – High performance platform used by businesses of all sizes from small startups to Fortune 500 companies. It allows remote team members securely send files directly from Windows PCs, exchange large sets of data over secure links, then control who has access and what actions they can take.
Video Conferencing Platforms
Video conferencing platforms are essential for successful remote team collaboration. In today's world, gone are the days of having to be in the same physical location to work together. Video conferencing platforms allow teams from all around the world to connect and get work done in real-time without ever needing to leave the comfort of their own homes. No two video conferencing platforms are alike, each offering unique features for different use cases. Some of the most popular video conference programs on the market include Zoom, Skype, and WebEx but there is a wide selection of other options as well that cater to teams of different sizes and budgets. When researching video conferencing solutions, it's important to take into account factors such as privacy and security, reliability, scalability, audio quality and video quality etc. Here a few examples of some popular choices:
Zoom
Skype
WebEx
GoToMeeting
Google Hangouts Meet
Microsoft Teams
Slack Calls
Security and Monitoring Solutions
Recently, businesses of all sizes have been leveraging Software as a Service (SaaS) solutions to build stronger remote teams and adjust to the digital environment. SaaS tools help remote teams stay productive, organized and safe in uncertain times—but there are thousands of security and monitoring solutions available. While it is important to find a solution that meets the specific needs of your team, general categories of SaaS security and monitoring solutions include:
Identity Management Solutions: Maintain access control, authentication, authorization methods and compliance processes.
Application Security Solutions: Prevent unauthorized access to information within key applications.
Endpoint Security Solutions: Guarantee secure data transmission between centralized cloud servers and personal devices used by personnel.
Data & Network Security Solutions: Implement encryption protocols for data in transit or at rest on cloud storage services.
Intrusion Detection & Prevention Solutions: Monitor for malicious activity such as distributed denial-of-service (DDoS) attacks from outside sources or suspicious user behavior internally.
Are you looking for more SaaS tools for your business at an affordable pricing? Please visit here