Teachable is online training and course creation software that empowers entrepreneurs, developers, and businesses of all sizes to create engaging, personalized online courses and training products with videos, lectures, and quizzes. Collect payments through Teachable, so you don't have to process essential VAT, tax and author payment information. Track sales, learn about sold courses, and gather feedback through surveys in a unified dashboard. All without a technological headache.
Teachable creates products that turn experience and knowledge into thriving businesses. We believe that shared knowledge has the power to transform lives, and by enabling people to share their knowledge, we create a better world together.
As of 2020, more than 37 million students have enrolled in courses created on Teachable and instructors are using our platform. They've earned nearly $1 billion combined.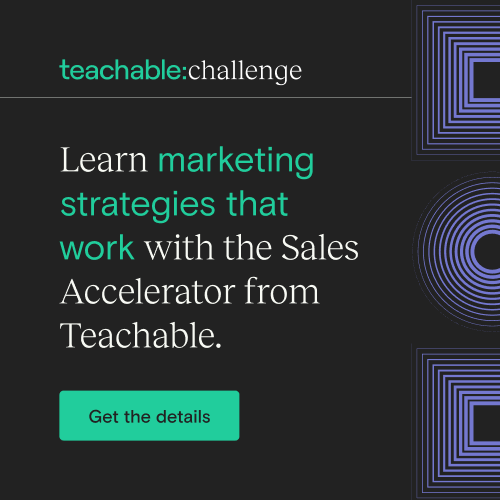 Why Teachable?
Cost Effective
Flexibility
Lesson Indicators (not viewed, currently in progress, completed)
Features:
Build
Create with ease
Start selling in minutes
Extend the power of the platform
Optimize student engagement
Grow
Monetize in more ways
Boost your earning potential
Extend your reach
Scale on your terms
Manage
Manage taxes with ease
Gain powerful insights
Stay protected
Build better relationships
Support
Get personalized guidance
Join the community
Learn from the best
Work with experts
Pricing:
Free -- $0
Basic -- $29/mo
Pro -- $99/mo
Business -- $249/mo