Synder is a powerful accounting platform that automates an important part of financial management and provides more accurate and faster accounting and reporting for your business. If you know your numbers, you can make better financial decisions, grow your business, and feel comfortable.
Synder Automate sales reconciliation from all your sales channels with accounting so your books are always prepared for proper reporting and hassle-free tax filings!
With Synder you can...
Automate the accounting of your transactions
Reconcile your books in one click
Connect all sales channels and payment gateways within a single interface
Have correct reports on sales, taxes and other necessary, including PandL and balance sheets in the accounting system.
Features:
Payment Processing
Encryption
Credit Card Processing
Mobile Payments
Digital Wallet Integration
Administration
Reporting & Analytics
E-commerce Integration
Processing Fees
POS Integration
Omnichannel
Levels 1&2
Level 3
Payment Options
Multi-Currency
Online Payment Portal
Security
POS Verification
Platform
Accounting Integration
E-commerce Integration
Development
Pre-built Connectors
Custom Connectors
Management
Reporting and Analytics
Data Mapping
Integration Options
ERP Systems
Accounting Systems
CRM & Marketing Automation Systems
EDI
Integrations:
Shopify
Stripe
Etsy
Square
Paypal
amazon
Bigcommerce
ebay
Woo Commerce
Brainnntree
Bluefin
Walmart
Menards
Lowe's
Paymets Pro
Checkout.com
2checkout
Wepay
Squarespace
afterpay
Gocardless
Payrix
ecwid
Pinpayments
Authorize.Net
Lawpay
gusto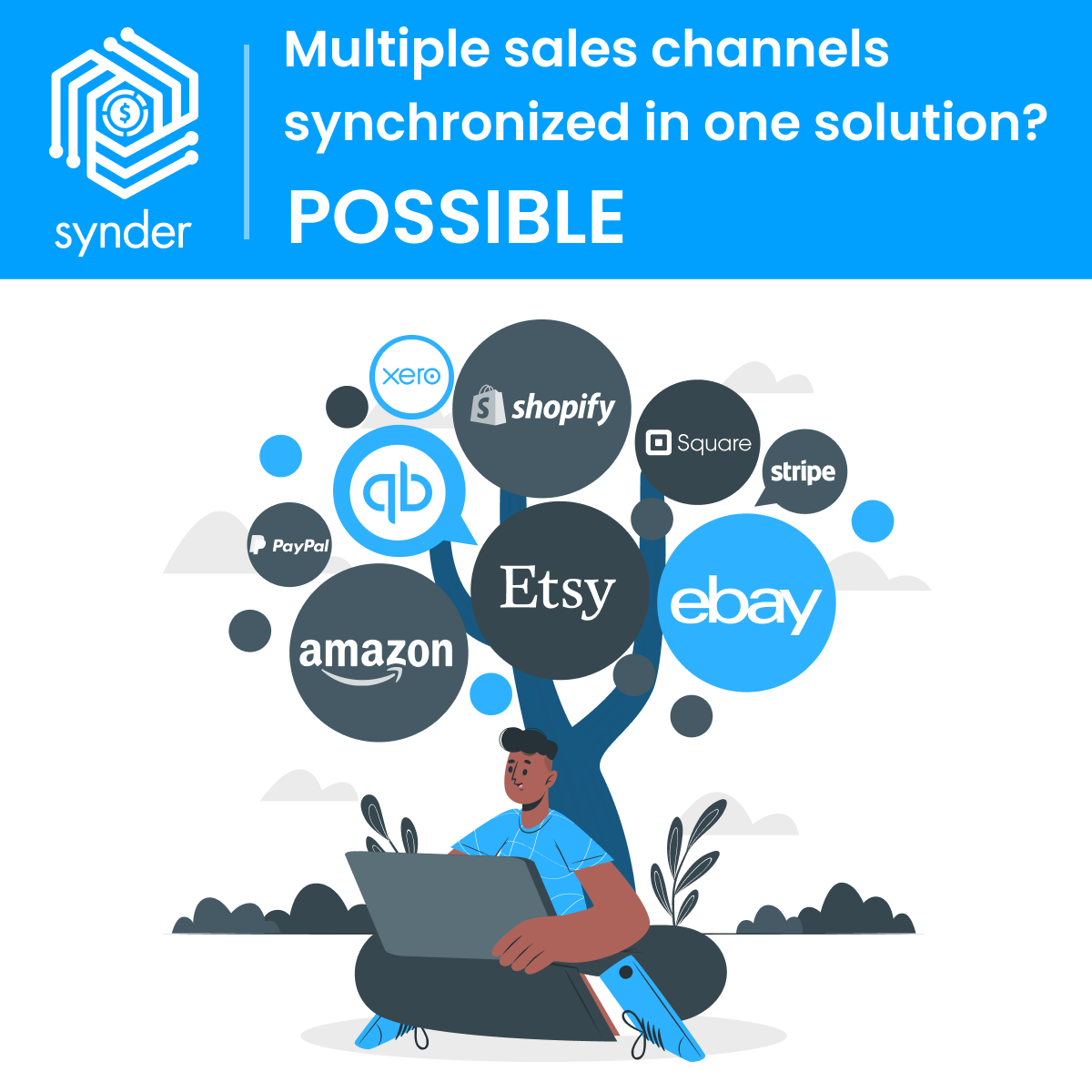 Pricing:
Starter -- Online businesses with up to 50 transactions/month -- $14/month
Medium -- Online businesses with 500+ transactions/month -- $39/month
Scale (most popular) -- Multi-channel businesses with 1k+ transactions/month -- $71/month
Large -- Multi-channel businesses with 5k+ transactions/mo and inventory management -- $256/month