SaneBox is email management software as a service that integrates with IMAP and Exchange Web Services (EWS) email accounts. Its main function is to filter emails that it deems unimportant to a case for further processing.
SaneBox helps you spend less time in your inbox. Our algorithms determine the importance of incoming emails, move unimportant messages from your inbox to a separate folder, and summarize them in a daily digest. Our product requires no training, there are no plugins or downloads, and it works on any client and email service.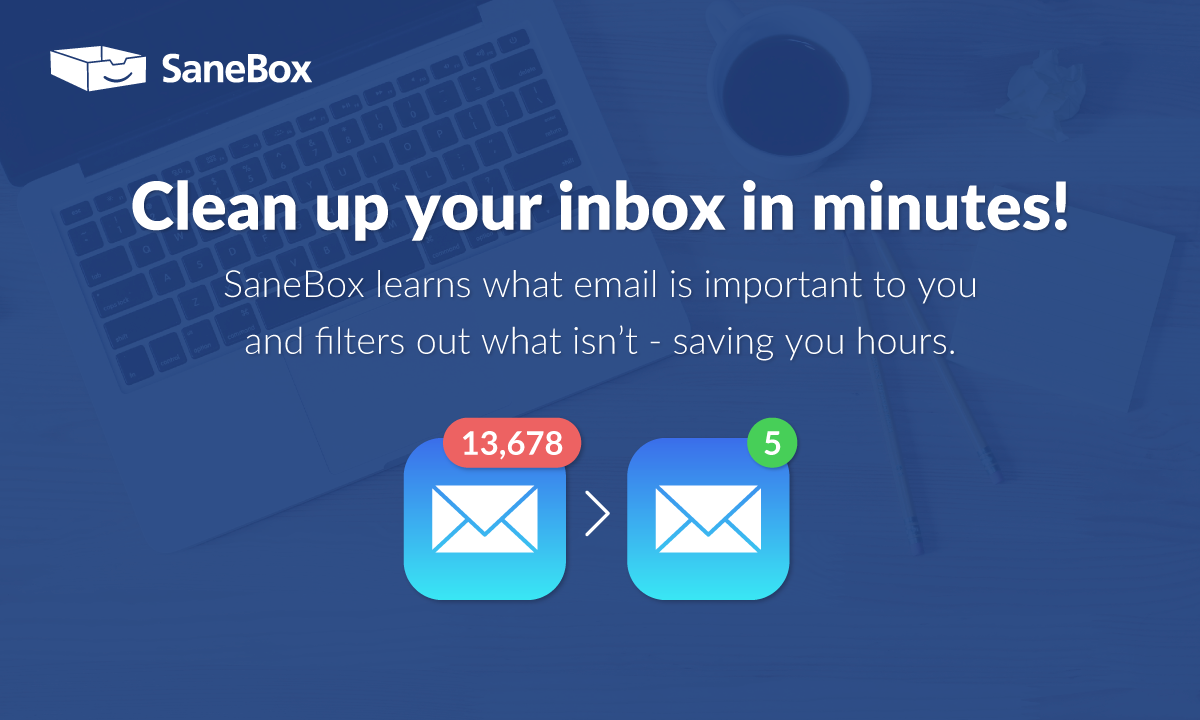 We also have many other features that help users deal with emails more efficiently: one-click unsubscribe, follow-up reminder, resend non-urgent emails, etc.
Why SaneBox?
SaneBox identifies important messages, hides distractions, has Do Not Disturb, bans annoying senders, reminds you to followup and more.
Product:
SaneBox for Business features includes
Prioritize your Inbox
Nothing to install or learn
Bank-level security
Powerful Admin controls
SaneConnect for Teams
SaneBox pays for itself
Even more security
Pricing:
Snack -- 1 Email Account 2 features -- 12€ a day, 8€ a day, 7€ a day
Lunch -- 2 Email Account 6 features -- 20€ a day, 13€ a day, 12€ a day
Dinner -- 4 Email Accounts All features -- 57€ a day, 38€ a day, 33€ a day