Oribi is your all-in-one Marketing Analytics tool. We empower businesses of all sizes to make smarter, data-driven decisions with our cutting-edge technology, powerful features, and top-notch optimization guidance.
Oribi is the first and only company dedicated to building an AI-based technology that can help any business of any size become completely data-driven.
Unlike traditional analytics tools, Oribi is not only about displaying numbers. Instead, Oribi takes its users beyond their data, providing them with smart insights, alerting about anything worth noticing and encouraging to ask the right questions.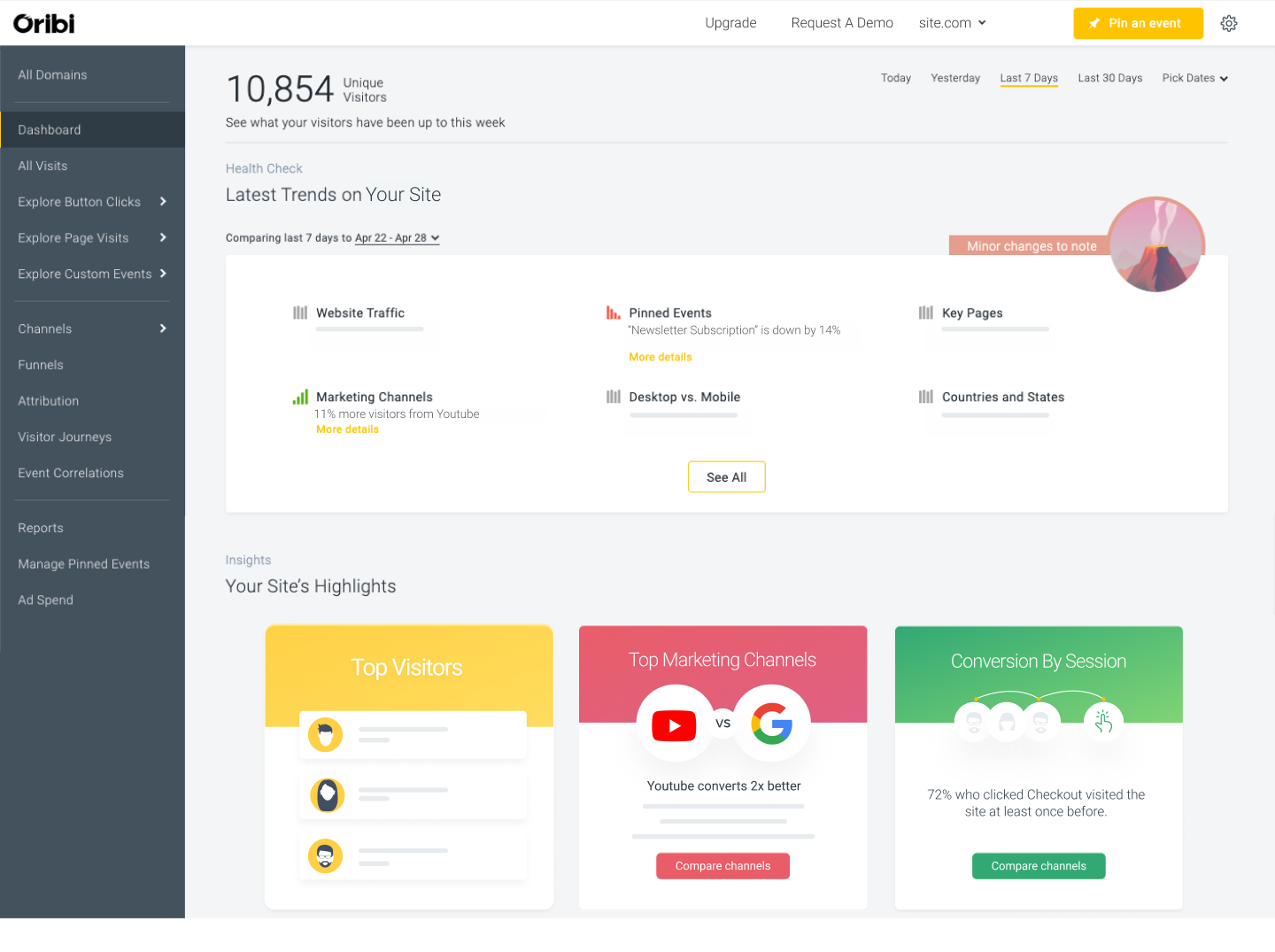 And, our technology puts the power in the user's hands. Set goals and spot trends without relying on web developers to write and update code and analysts finding the relevant data - thus making Oribi the only tool that fits any business of any size.
Products:
Oribi for Agencies
Features:
No Developers Needed (track everything on all your clients' sites)
Insights & Trends (be on top of all your clients' domains)
Reports (share your great work)
Website optimization, funnels & correlations (optimize for more conversions)
Marketing Channel Analysis (invest in the right channels)
Individual Visitor Journeys (pinpoint specific behavior)
Marketing Attribution (credit all your touchpoints)
Oribi for eCommerce
Oribi empowers online shops of all platforms to understand their shop visitors, optimize their journeys, and turn your data into a conversion compass.
Features:
Insights & Trends (uncover your shop's opportunities)
Visitor Journeys (pinpoint your customers' behavior)
Smart Funnels (fix your shop's bottlenecks)
Event Correlations (learn which content actually increases checkouts)
Marketing Attribution (know the revenue each channel generates)
Marketing Channels (know where to place your next dollar)
Custom Reports (make sure everybody sees your great work)
No Developers Needed (track your shop 100% code-free)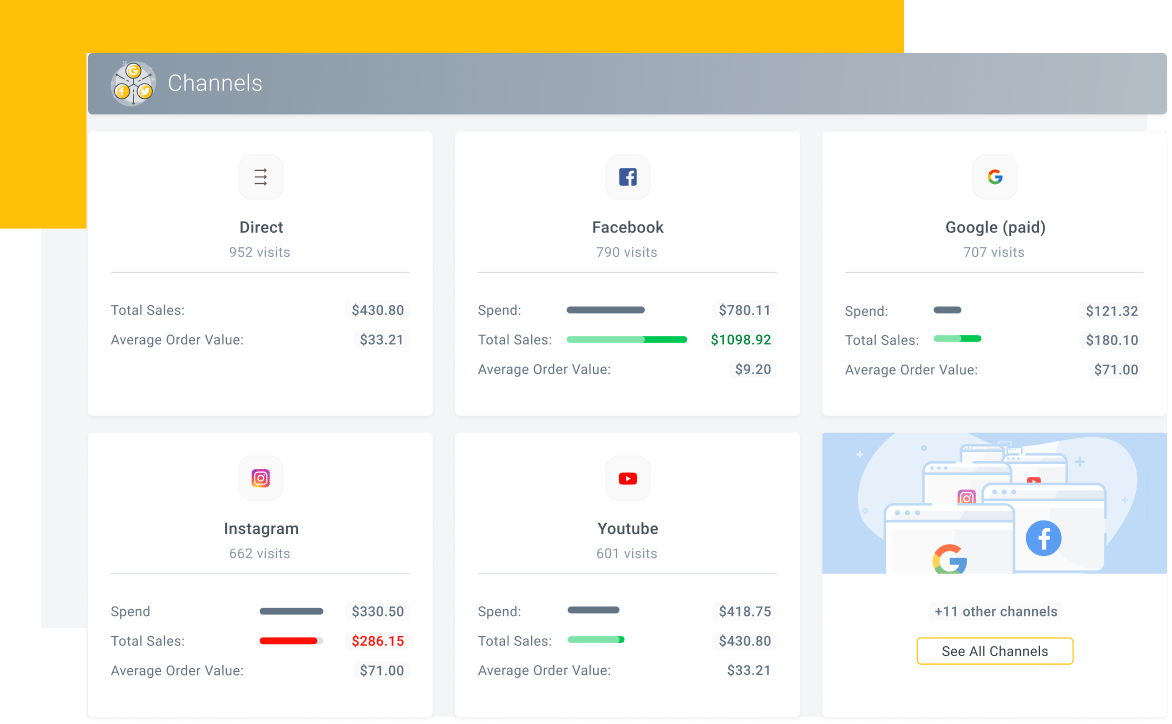 Pricing:
Business Website
Optimize (upto 100k) --$945/month
Grow (upto 500k) -- $1080/month
Scale --$1620/month
eCommerce Shop
Optimize (upto 100k) --$810/month
Grow (upto 500k) -- $1013/month
Scale --$1485/month
Marketing Agency --$1350/Month