Trusted by 1000+ global brands, Insightful empowers your organization to analyze and optimize employee performance, productivity, and efficiency via deep behavioral data insights. Understand exactly how your employees work, streamline workflows, manage remote teams, and drive productivity at scale. Simple, affordable and available in the cloud or on-premise.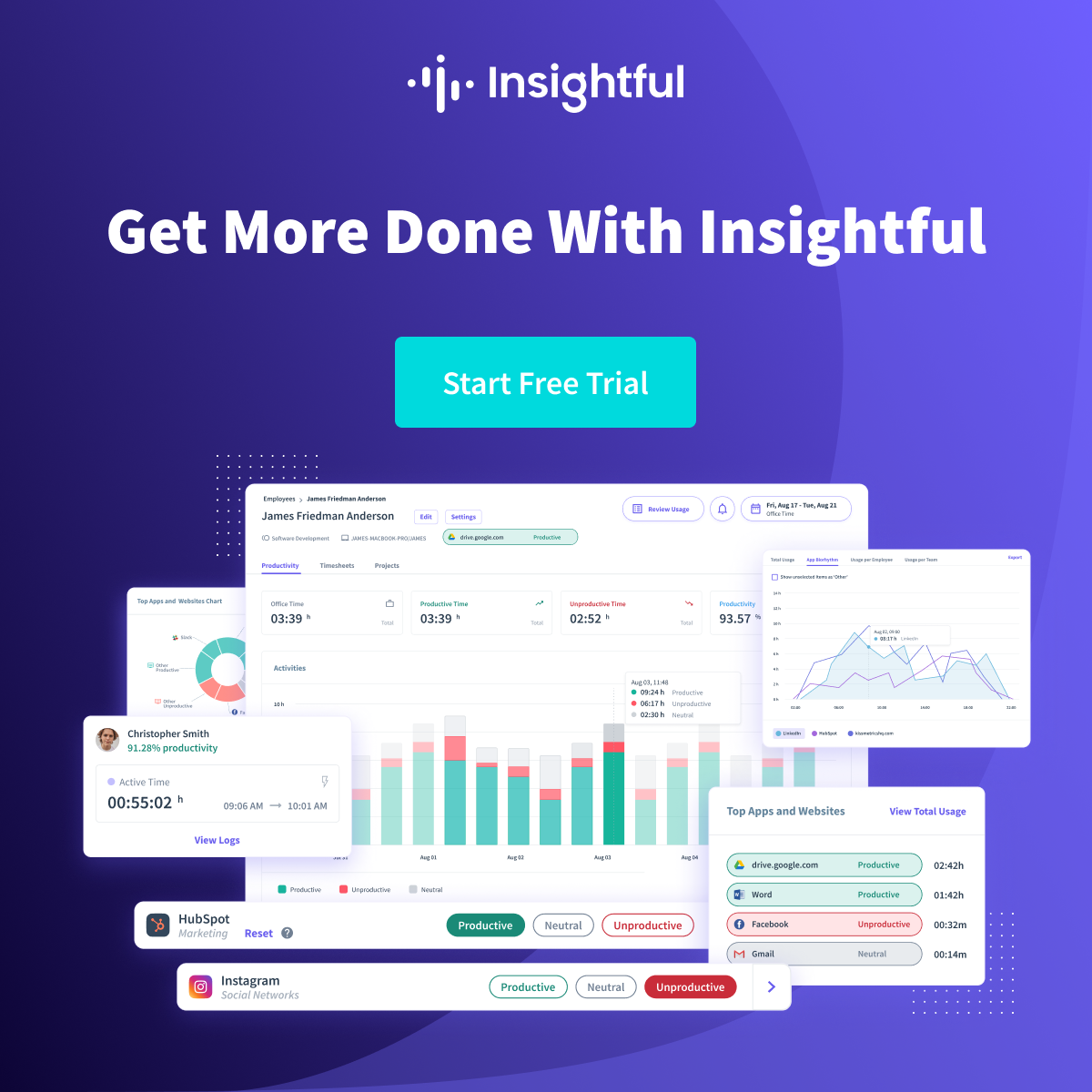 Features
Workforce analytics: behavioral insights, productivity levels and trends
Employee monitoring: App and website usage, screenshots and real-time monitoring
Time tracking: Automatic activity-based work, project and task time tracking
Auto-time mapping: predict project and task time via AI-powered historical data
Insider threat detection: prevent unsafe employee behavior in real-time
Enterprise-grade security & compliance – available in the cloud or on-premise
Benefits
Increased productivity and accountability
Increased project profitability
More accurate clock-ins
More engaged employees
Why Insightful?
Suitable for companies of all sizes and industries
Perfect for office and remote employees
GDPR & HIPAA Compliance
Unmatched security, reliability and transparency
Customer Success Representatives
API
Manager and client login
On premise or cloud deployment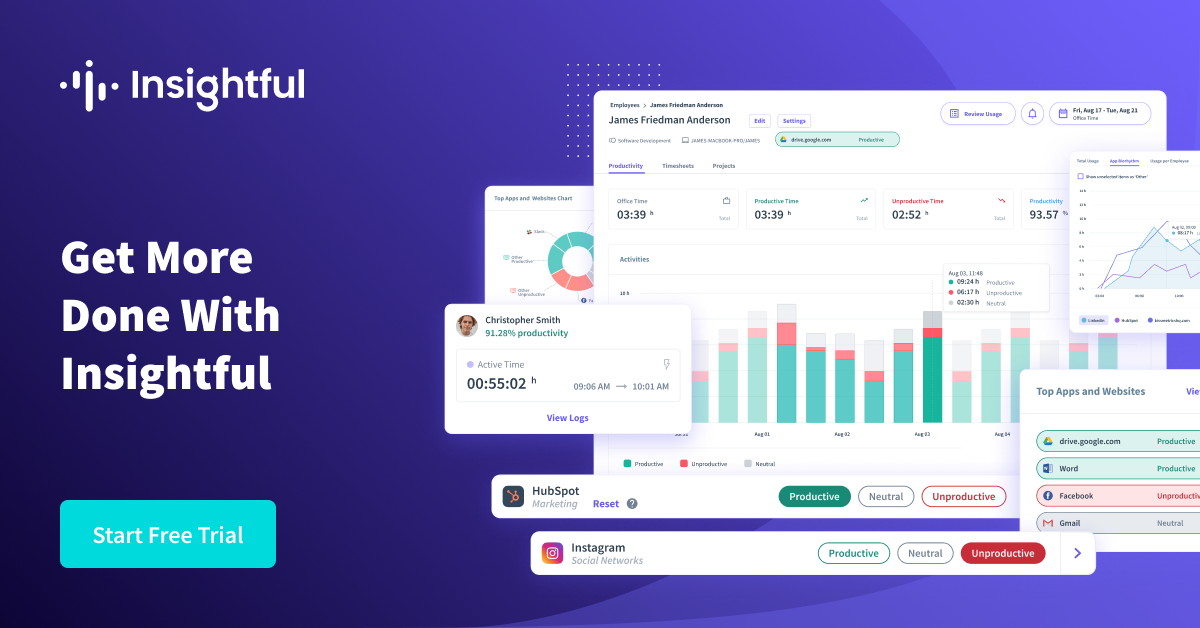 Pricing
Employee Monitoring - $8 per month per employee ($6.4 if billed annually)
Time Tracking - $10 per month per employee ($8 if billed annually)
Automatic Time Mapping - $15 per month per employee ($12 id billed annually)
Enterprise and on-premise pricing might differ