Freshworks provides businesses with SaaS customer engagement solutions.
Freshworks makes it fast and easy for businesses to delight their customers and employees. We do this by taking a fresh approach to building and delivering software that is affordable, quick to implement, and designed for the end-user.
At Freshworks, we believe your business deserves better software - software that's ready to go, easy to setup and use, and requires minimal customization. All of our products live up to this promise and are backed by our world-class support. And the best part is, you don't have to break the bank to get them working.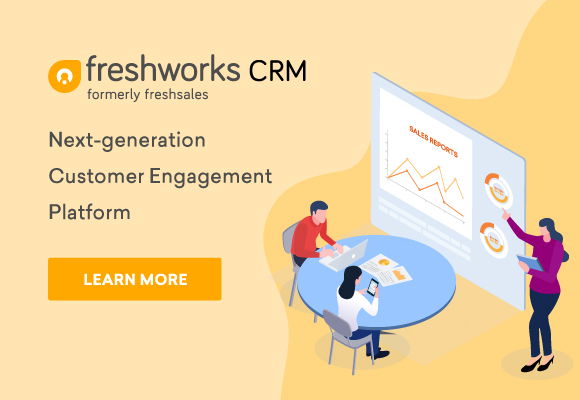 Products:
Customer Experience
Sales & Marketing
IT Service Management
HR Management
Tools
Platform:
Freshworks Neo: Leverage a flexible, end-to-end, AI powered enterprise platform to unify customer experiences, enhance employee productivity and empower an ecosystem of developers and partners. Scale with the power of Freshworks Neo.
Freddy AI: Elevate your customer support experience, make smarter business decisions, and increase employee productivity with Freddy AI, the enterprise-grade AI engine powered by Freshworks Neo.
Features:
Analytics
Neo Admin Center
Collaboration
Events and notifications
Unified Customer Record
Solutions:
Customer-for-life Software for SMBs and mid-market enterprise
Freshworks for support teams
Freshworks for IT teams
Freshworks for sales teams