FreeAgent is a complete CRM platform and a solid work management system. FreeAgent helps teams bring everything together in one place, work more collaboratively to get more done, and monitor and improve performance.
Whether it's a business, project, support ticket, or more, FreeAgent helps keep your team running. FreeAgent automatically records and organizes your team's emails, calls, and meetings so you can remove boring tasks from your to-do list.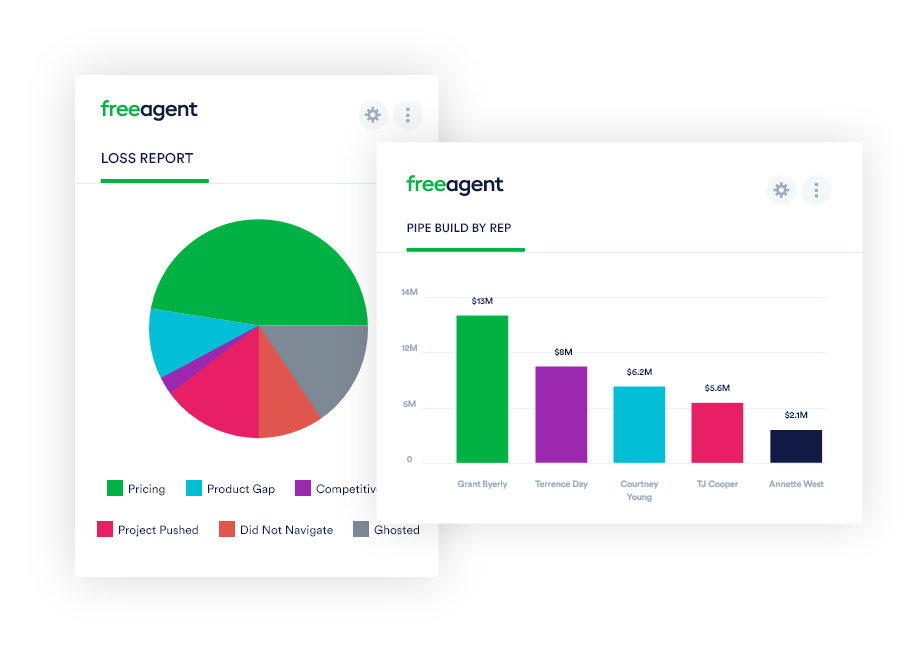 Designed for In the new world of work, remote teams thrive with full visibility into day-to-day activities, real-time collaboration, and powerful no-code customization. By eliminating time spent searching for information and reducing manual data entry, FreeAgent empowers executives to optimize sales, marketing, customer success, project management, and more.
With FreeAgent, every employee can have impactful days.
Why FreeAgent?
First in usability
Record-Setting Innovation
Empowering Self-Service
Effective Reporting
Dynamic Automation
Open Platform
More than Sales
Solutions
Grow Your Revenue: Scale with confidence.
Improve Your Sales Efficiency: Win every quarter
Make Your Number: Win every quarter
Support Your Customers: Become a beloved brand
Unlock Productivity: Workdays full of impact
Full-Funnel Visibility: See everything
Features:
Work Management -- Streamline any process, reduce administrative work and enjoy efficient working days
Task and Activity Management -- Create, assign, prioritize, complete and track activities of any type within the organization
Customization -- Customize every aspect of the system so that it perfectly fits your business
Personalization -- Each member of your team can optimize the system for its optimal performance
Process management -- Standardize, enforce and optimize the way work is done
Automation -- Increase your efficiency and increase your impact by eliminating the repetitive work of metrics across the organization
Reporting -- Track and monitor key metrics across the organization
Security -- Define teams, roles and access controls to do
Integrations:
Zapier
Office 365
Gmail
Mailchimp
Zoom
Pricing:
Contact Management -- $35 per user/per month
B2B Sales -- $75 per user/per month
B2B Full Funnel Sales -- $100 per user/per month