Fiverr is an online marketplace connects businesses with on-demand freelance talent offering digital services in 400+ categories across 8 domains.
Fiverr offers both Buyer and Seller a digitally streamlined transaction platform. The unique term for a service offered by a seller on Fiverr is called a 'Gig'.
While creating their Gigs, Sellers have the option to choose their initial price point. Sellers can offer Gig Packages to Buyers by making use of the Gig Packages feature. With Gig Packages, which contain multiple price ranges, Sellers can offer buyers various and tailored service packages at different prices. In this way, Buyers can pick and choose from all the offered items of the service according to their particular Gig's requirements.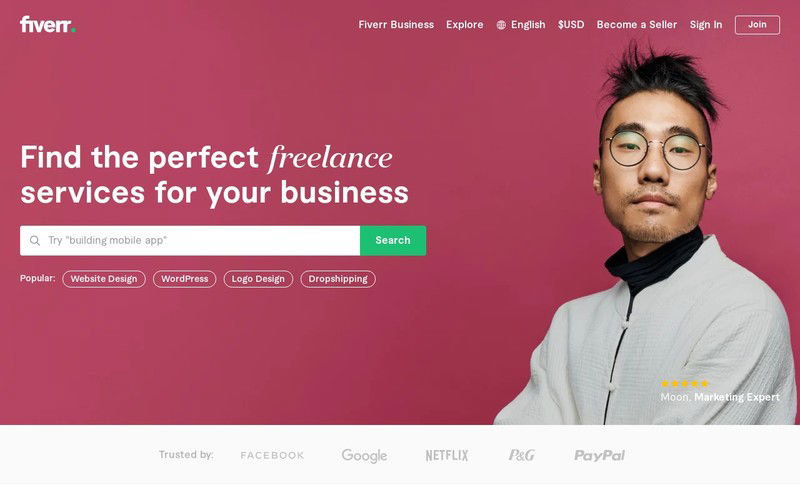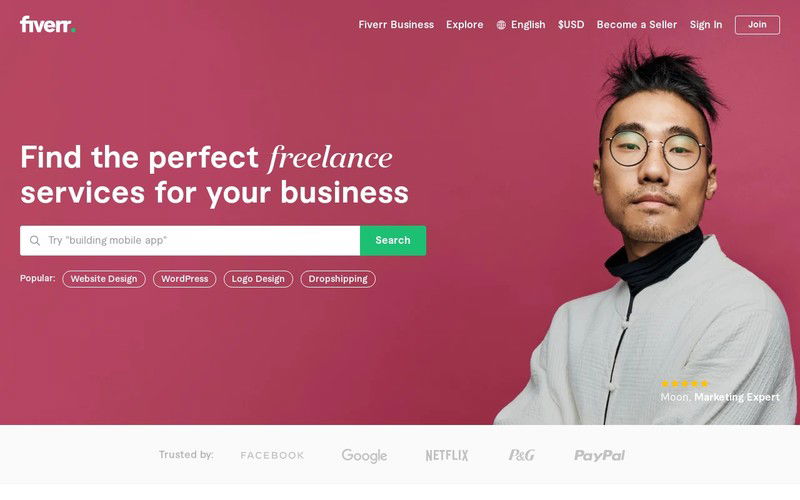 Categories:
Graphics & Design
Digital Marketing
Writing & Translation
Video & Animation
Music & Audio
Programming & Tech
Data
Business
Lifestyle
Why Fiverr?
The best for every budget
Quality work done quickly
Protected payments, every time
24/7 support
Other Fiverr Solutions/Services:
Fiverr Business
Fiverr Pro
Fiverr Studios
Fiverr Logo Maker
Fiverr Guides
Get Inspired
ClearVoice (content marketing)
AND CO (Invoice Software)
Learn (Online Courses)
AND.CO is a business management software designed for Entrepreneurs, Freelancers, Studios, etc. It is an one-stop-app for preparing proposals, contracts, projects, invoices, payments, time tracking, task management, income & expense tracking and reporting.
It integrates each aspect of business management so you can eliminate inefficiencies within your business.
Features:
Invoicing
Customizable Invoices
Automatic Invoices
Automatic Payment Reminders
Recurring Invoices
Accept Credit Cards & PayPal
Smart Deposits
Invoice Viewed Alerts
Discounts
Multi-Currency
Invoice Your Tracked Time
Invoice Billable Expenses
Multi-language Invoices
Attach Files to Invoices
Invoice Milestones
Proposals & Contracts
Customizable Proposals
Customizable Contracts
Deposit Payments
The First Standard Service Agreement
E-signing Included
Smart Alerts
Automated Invoices
Subscriptions & Payments
Accept Credit Cards & PayPal
Create Recurring Payments
Accept Payments Globally
No Extra Fees
Payment Alerts
Track Payments
Task Manager
Track All Tasks
Tag Tasks
Create Task Lists
Set Due Dates
Create Recurring Tasks
Set Defer Dates
Snooze Tasks
Expense Tracking
Organize All Your Expenses
Snap Receipts
Email Receipts
Create Recurring Expenses
Connect Your Bank Account
Be Prepared For Tax Time
Pricing for AND.CO:
Free --$0/month
Pro--$18/month
Fiverr Business is a freelance platform designed for corporate teams and departments to collaborate each other while managing Freelancing Project.
Fiverr Business designed to integrate into a companies' workflow and a part of the digital onboarding experience for employees -- they get access to email, Slack, and Dropbox, as well as their Fiverr Business team account wherein all of their projects can be managed. It is reliable, budget friendly, and simple, but most of all, it gets the job done faster than any other method.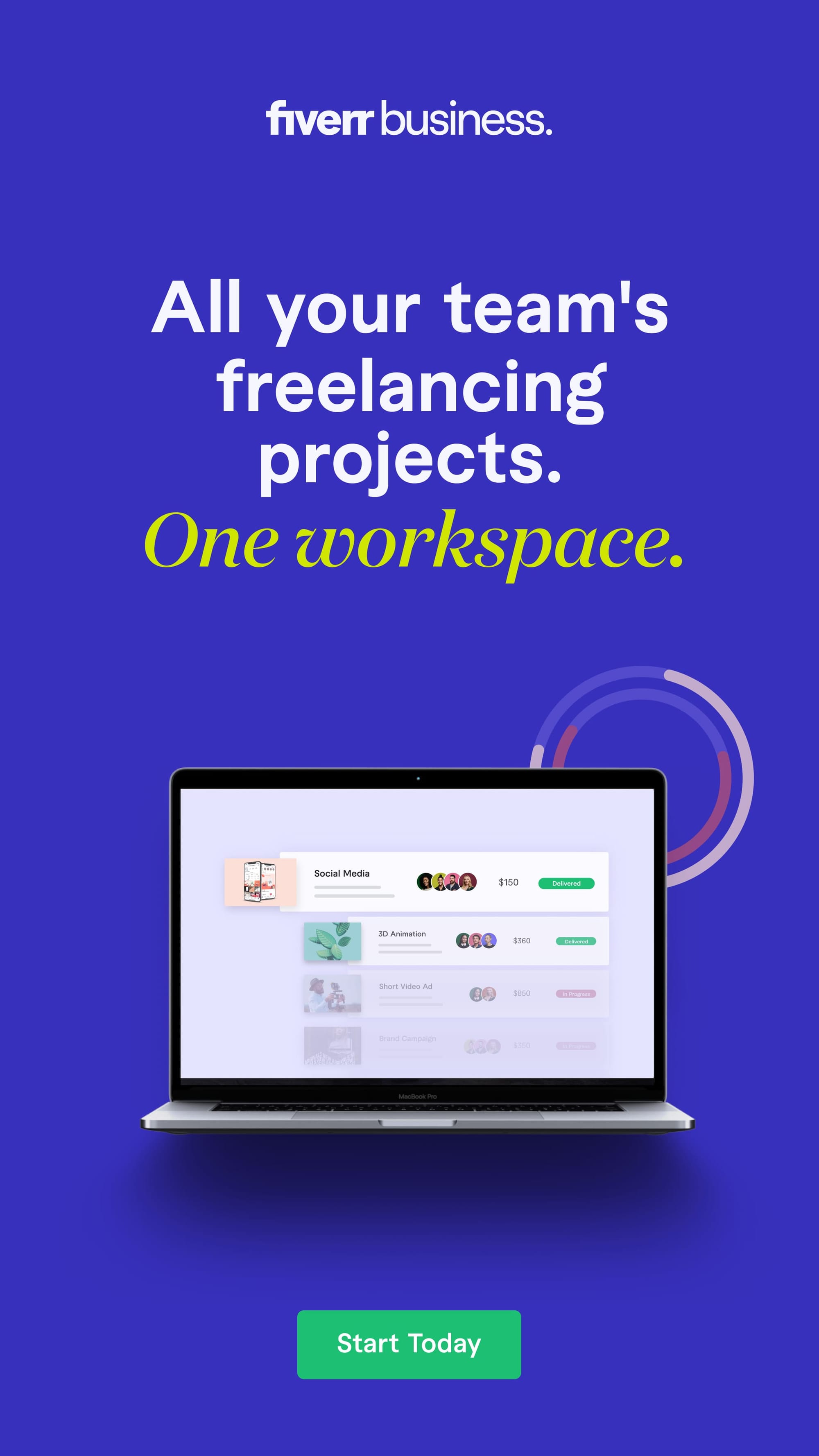 Features:
Personal Business Success Manager
Curated Freelancer Catalog
Tools to make Collaboration easy
Customized management and budget flow
Payment Methods suitable for business
Up to 50 users included
Pricing:
$0 for first year
$149/year for teams up to 50 users