Major online marketplaces have trained consumers to expect products to be delivered to their homes within 1 to 2 days at no additional cost.
As a result, millions of sellers in other marketplaces are lagging behind, unable to deliver products to their customers profitably within 1 to 2 days.
Our Deliverr's mission is to enable any supplier, regardless of size, to delight their customers with fast, low-cost execution.
Integrations:
Etsy
WooCommerce
Facebook Shops
Shopify
Walmart
Google Shopping
eBay
Wish
Amazon
Sellbrite
BigCommerce
SellerActive
Geekseller
Acenda
ChannelAdvisor
Ecomdash
Linnworks
Listing Mirror
Pipe17
SellerChamp
SellerCloud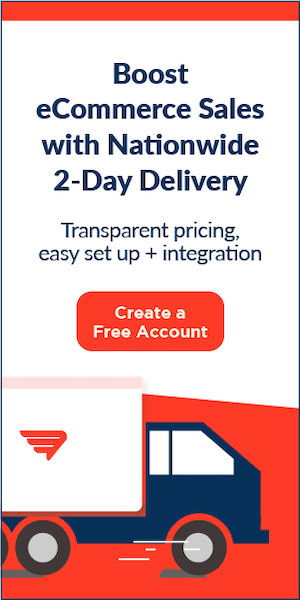 Pricing:
Fulfillment -- Applies to every unit fulfilled, depending on weight, size and level of service. This includes the costs of receiving, shipping, order processing, collection of packs and parcels.
We currently support 3 service levels: Standard (5 to 7 days), 3 day and 2 day delivery. Service levels are measured from the date of order entry to the date of delivery. Starting at $4.15 per unit
Storage -- Applies to each unit located in a Deliverr location, billed per cubic foot per month. Long-term and seasonal storage rates apply. Starting at $0.75 per cu. ft per month