DashThis helps digital marketers and agencies around the world by providing a fantastic, easy-to-use, and engaging dashboard tool so marketers can stop wasting time collecting data and instead do what they do best: make decisions based on that data. We're behind thousands of reporting dashboards created and delivered every day for agencies and digital marketers. With our intuitive tool, the days of spending hours manually creating your reports are over!
Products:
SEO Reporting -- A Complete SEO Reporting Platform
PPC and SEM Reporting -- Your All-Inclusive PPC and SEM Reporting Software
Social Media Reporting -- You can connect all your social media reporting tools in one place and let us take care of the recovery data meticulous.
Marketing Reporting -- Gather all your marketing reporting tools Facebook Reporting -- You can gather all your campaign performance results, data sources, ad sets and social media analytics in one place with a Facebook Analytics Report
Google Analytics Reporting -- the analytics reporting tool that's about to change the way you and your customers think about analytics.
Google My Business Reporting -- Google My Business insights for your GMB listing, from call tracking to discovery searches and local search results, photo views, map views and more in one report.
Ecommerce Reporting -- Make Better Decisions with Ecommerce Reports.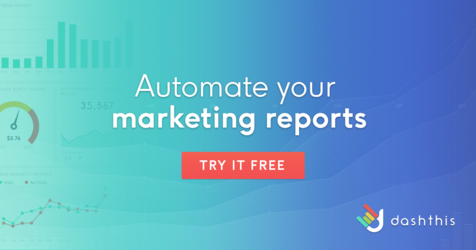 Features:
All your marketing platforms
Unlimited access to all integrations and sources
Save time with templates and cloning options
White label and customization options
Take the plunge with advanced customization
The features you need (Automation, Personalization, Beautiful Interface, Mind-Blowing support, Simple Sharing features, Security and Account management)
Pricing:
Individual -- $33/mo
Professional -- $109/mo
Business (most popular) --$209/mo
Standard -- $339/mo