Brax is a native advertising platform for collective management, unified reporting, and rule-based goal optimization across sources. Help improve ROI and increase sales and revenue.
Brax combines campaign performance with existing engagement, conversion, and sales data to automate budget, bid, and publisher adjustments. Link multiple accounts to manage multiple brands by adding multiple users with access permissions. Brax supports a centralized platform to scale content marketing by allowing advertisers to focus on the creative process with an instant view of data.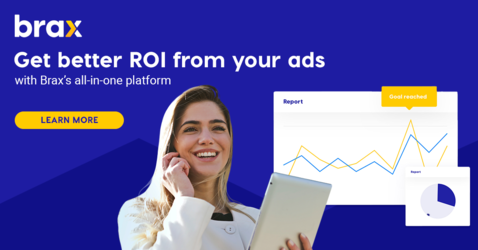 Products:
Self Service
Media Buyers
Data Services
Social Gone Native
Universal Ads
Social Media Ads
Managed Services
Google Ads
Features:
Create campaigns for multiple ad networks
Create ad variations using different headlines and images Automate bidding, pausing, and budget adjustments
Manage all ads on every ad network
Pricing:
Speak to a specialist to learn more about our flexible pricing options and start a free trial account.