Snake have very poor eyesight and they can not hear sonic waves transmitted by the air. To make up, they can sense vibrations transmitted from the ground by their jowls as signal of danger, thus using the vibrant sound can be practical and effective way to scare snake from your property area.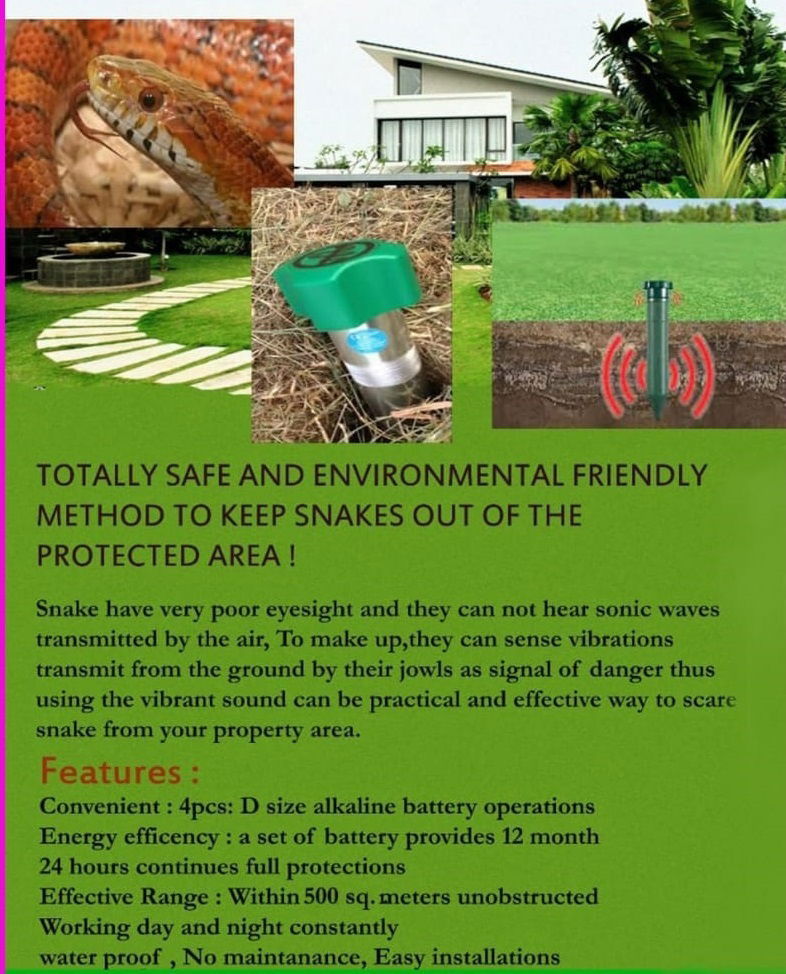 Technical Specifications:
Convenient: 4 pcs D-size alkaline battery operations.
Energy efficiency: a set of battery provides 12 months, 24 hours continuous full protection.
Effective Range: Within 500 sq. meters unobstructed working day and night continuously
Water proof, no maintenance, easy installations.
Please click here to get in touch for inquiries.