With Preply an online learning platform learning languages can be made easy as well as interesting.
Preply is a platform for learning subjects, languages or hobbies with tutors of your choice.

Language Trainings Offered:
English
Spanish
German
French
Italian
Russian
Arabic
Japanese
Chinese
Polish
Portuguese
Hebrew
Turkish
Hindi
Dutch
Greek
Ukrainian
Swedish
Korean
Urudu
Serbian
Czech
Indonesian
Danish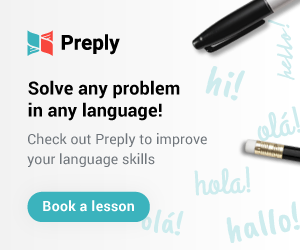 Preply Enterprise is a program specially designed for teams and organizations offering made-to-measure language training with online tutors. Available Programs for Enterprise version are:
English for Business Professionals: It is a tailor-made program for business English. Helps your employees achieve their professional goals and stay motivated.
Spanish for Business Professionals: Preply Enterprise is a solution for professionals to learn Spanish through private online lessons.
German for Business Professionals: Preply Enterprise provides high quality online corporate German training for companies. Your team will get a personalized business German course based on their goals, learning style and availability.
Why Preply?
Preply is a young company that operates in the United States and CIS Market. Featured in Forbes, The Wall Street Journal, AIN, the Kyiv Post and much more.
How it Works?
Choose a Tutor: You can choose tutor from our database by reviewing their skills, experience, pricing, etc
Clarifying the Details: Before making a decision while choosing a tutor, you can send a personal message to them for clarification of any details you want.
First Lesson Payment : After selecting Course, Tutor, Timings; you can pay for the first lesson of that course only so that you can able to determine if the tutor suits your needs.
Lesson Packages Payment: After the first lesson, you will be able to choose a number of hours and pay for the package of lessons to continue learning. Packages of 5, 10, 15, 20 hours are available for you.
Lesson Confirmation and Review: After the lesson, the tutor can correct the duration and give a summary of the lesson. He can also add a homework assignment. The platform will automatically send you a request to confirm and evaluate the lesson. Once you do that, the tutor will receive a payment to his or her account.
Leaving a Review of the Tutor: If you wish, you can leave a review faster by entering the conversation with a specific tutor through My Requests section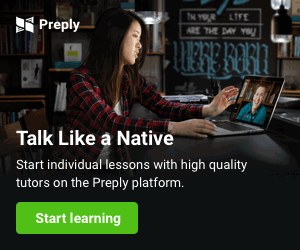 Pricing: Depends upon the Tutor's Profile (Skills, Experience, Rating, etc)
*Scholarships available for students by participating and winning Essay competitions that will be announced from Time to Time.