We're operating 24/7. We help translate business documents or even whole websites and webpages.
Our multilingual publishing process is fast but effective and offers a wide variety of language services, and our software localization team is always ready to help you with translating your software or app in any language. Certified or notarized translation for immigration is yet another service we provide at some of the lowest prices you can find, and we guarantee the acceptance of our translations at any USCIS office.

Why UTS?
Expert Project Management
The Translation Agency You Can Trust
18 Years of Experience
Native, Professional Translators
Extensive Quality Control
Always There for You
Services:
Translation Services
Annual Report Translation
Education Translation
Marketing Translation
Notarized Translation
Retail Translation
Technology Translation
Balance Sheet Translation
Film Script Translations
Media Translation
Official Translation
Legal Translation
Translation for Families
Email Translations
Independent Medical Examination
Medical Records Translation
Poetry Language Translation
PDF Language Translation
Website Translation
eCommerce Translation
Industrial Translation
Medical Report Translation
Resume Translation
Syllabus Translation
YouTube Translations
Certified Translations
Academic Translations
Certified Translation for Pay Stubs
Diploma Translation Services
Driver License Translation
DMV Requirements
Certified Translation App
Marriage Certificate Translation
Translation for Immigration
Affidavit Translation
Criminal Records Translation
Divorce Certificate Translation
Certified Translation for Adoption Documents
Cheap Certified Translation
Passport Translation
USCIS Certified Translation
Apostille Translation
Curriculum Vitae Translation
Digital certified Translation
Certified Translation for Change of Name
Certified Nepali Translation Services
Police Reports Translation
Birth Certificate Translation
Death Certificate Translation
Driver's License Translation
Certified Translation Tool
Instructions Online Notarization
Certified Seberian Translations
Business Translation Services
Android App Translation Services
Document Translation Services
iPhone App Translation Services
Marketing Translation Services
Press Translation Services
Software Localization Services
Back Translation
Effective Globalization Strategy
Khmer Translation Services
Multiligual SEO Services
Professional Proofreading Services
Translation Letter
Cheap Translation Services
Financial Translation Services
Machine Translation Software
Multimedia Translation Services
Subtitling Services
Technical Translation Services
DTP Services
Government Translation Services
Medical Translation Services
Online Translation Services
Search Engine Marketing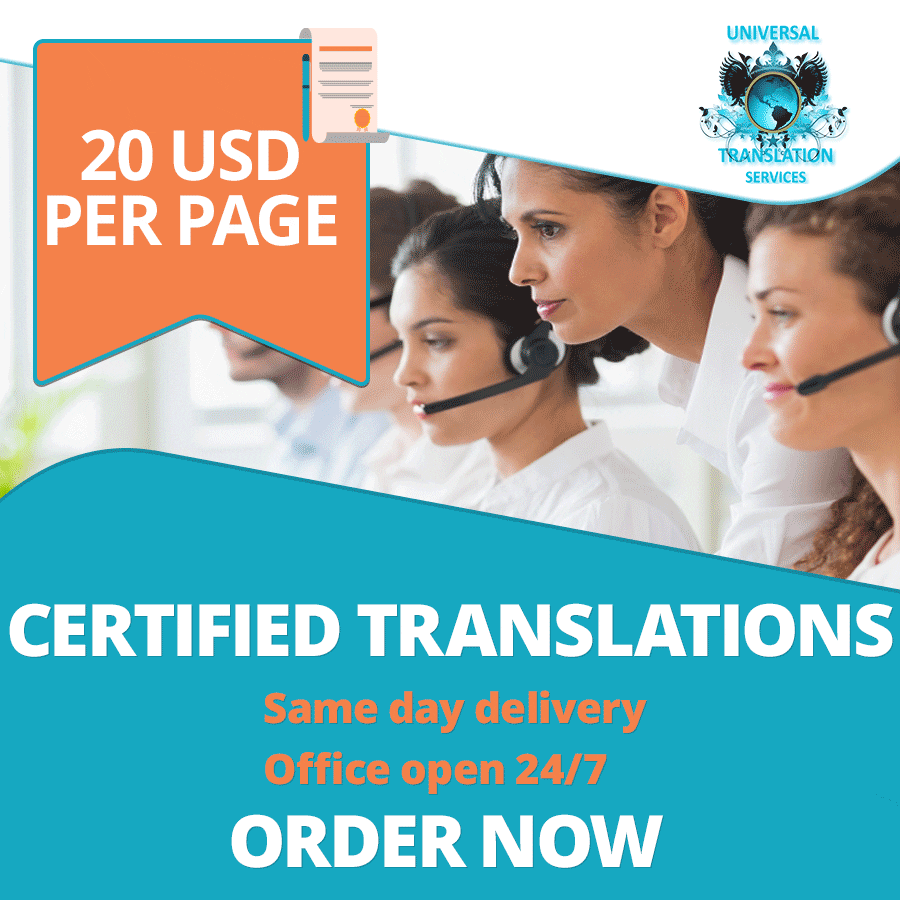 Live Services
Online Notary
Telephone Interpreting Services
Video Interpreting Services
Localization Services
Languages
Afrikaans
Albanian
Amharic
Arabic
Armenian
Azerbaijani
Bahasa Indonesian
Belarusian
Bengali
Bosnian
Bulgaria
Cantonese
Catalan
Chinese
Czech
Danish
Dutch
English
Farsi
Filipino Language
French
German
Hebrew
Haitian Creole
Hindi
Hungarian
Italian
Japanese
Kazkh
Kannada
Khmer
Korean
Kurdish
Lao
Lithuanian
Latin
Latvian
Macedonian
Malay
Polish
Punjabi
Russian
Spanish
Sanskrit
Tagalog
Taiwanese
Tamil
Thai
Turkish
Urudu
Uzbek
Yoruba
Vietnames
Prices:
If you need certified translation, any document under 200 words will cost you $20 per page. If there are more than 200 words on the page, a price of US $0.12 per word will be applied.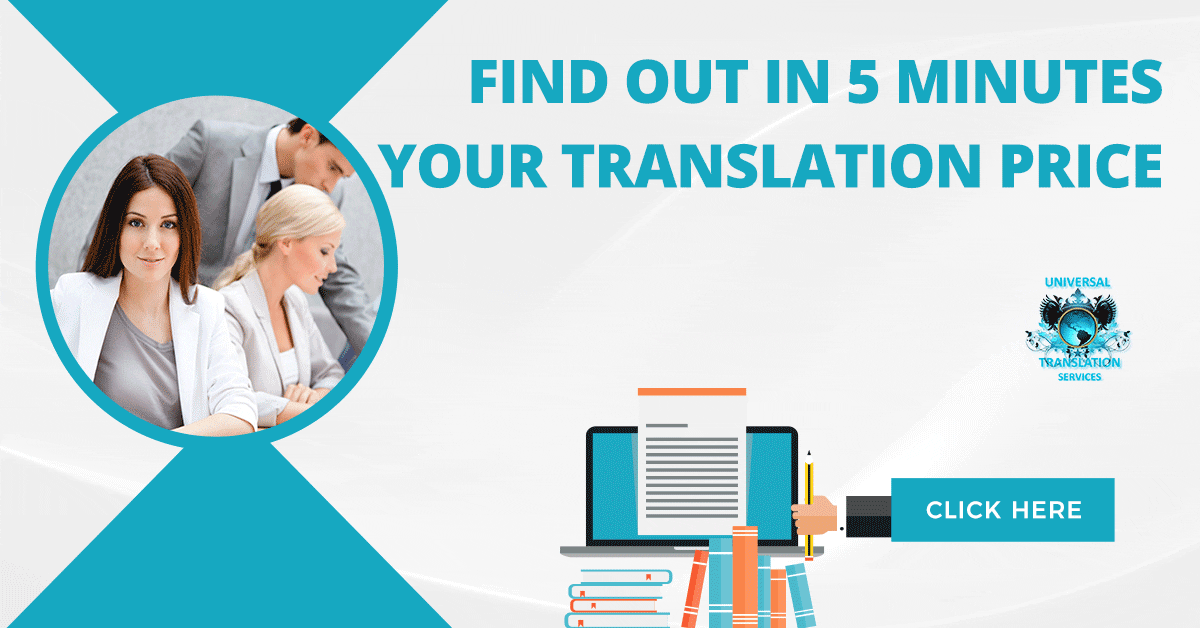 We do not charge different rates for different languages, we charge a fixed rate of $0.12 per word for any language, the cheapest translation services you can find.
Audio and video files can't be priced per word so they are priced by the hour. Please contact us by live-chat or send us an email to discuss about your price.