Learn from Fiverr offers all types of professional courses led by world's top experts. The major topics covered are
Design and Branding.
Adobe CC.
Storytelling& Voice Over.
Web & SEO.
Programs.

By taking a course you will level up your skills and grow professionally. Therefore, by successfully completing a course, you're also likely to gain more visibility in the Fiverr marketplace. In addition, upon course completion, a course badge will appear in your Seller page, indicating that you have completed that course. The badge will remain visible on your Seller page, helping buyers learn more about your professional background and pick your Gigs.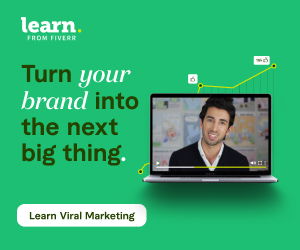 There are variety of hand-picked courses that are proven which can be applied practically. There are no monthly subscriptions and choose and learn what you need and pay only for that without any upfront cost.