A Step Above Medical Billing Study Course is a complete online course in medical billing designed specifically for the student who wants to get a job or start a business in medical billing. The course instructors, Michele Redmond and Alice Scott have been training students on medical billing and are authors of many books on medical billing. We offer a 24 hour support forum and certification.
Why Us?
Certified Upon Completion.
Written by owners of a medical billing service with over 20 years of experience in both medical billing, and in teaching medical billers.
We know what medical billers need to learn.
Our courses have the most current, up-to-date information available.
We provide continuous updates.
Written in simple to understand language.
Our support is unparalleled.
Support continues, even after you have completed your courses.
We don't teach information you won't need - no fluff added.
Our courses are offered individually or in bundles to save you money.
Financing available for 6 months no interest.
Courses:
Individual Courses
Introduction to Health Insurance and the Medical Billing Process
Understanding Coding and Modifiers
Life Cycle Of A Claim
Billing Medicare, TRICARE And Medicaid
Billing Blue Cross, Commercial, Workers' Comp and more
HIPAA, HITECH and Regulatory issues
Reading EOB's, Handling Denials and Filing Appeals
Working with a Practice Management System
Operating A Medical Billing Business
Marketing a Medical Billing Business
Course Bundles for great savings
Medical Billing Books:
Medical Billing Business in a Box
Advanced Medical Billing Marketing for the new economy
Introduction to Physical Therapy, Occupational therapy, & Speech Therapy Billing
Denials, Appeals, & Adjustments
Pricing Your Medical Billing Service
Write a Kick Butt Contract for Your Medical Billing Service
How to Start Your Own Medical Billing Business
Secrets to Signing up Your First Doctor
The 16 Marketing Strategies to Grow Your Medical Billing Business
Take Your Medical Billing Business to the Next Level
The Basics of Medical Billing
How to Complete a UB04 Form Completely and Correctly- Line by Line, Box by Box
How to Complete a CMS 1500 Form Completely and Correctly Line by Line, and Box by Box
Introduction to Mental Health Billing - A Complete Guide to Everything You Need to Know to Submit Your Claims and Get Reimbursed Properly for Your Services
Mental Health Big Pack - Sample CMS 1500 Forms That Are Completely & Correctly Filled Out For The Mental Health
Introduction to Chiropractic Billing - A Complete Guide to Everything You Need to Know to Submit Your Chiropractic Claims Successfully
Chiropractic Health Big Pack - Sample CMS 1500 Forms That Are Completely & Correctly Filled Out for the Chiropractic Health Field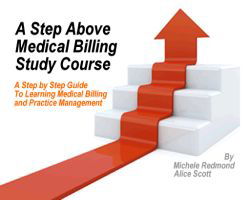 Special Bonus for
*10% off purchase of more than one item
*15% off orders of $55 or more