Topdser, an ultimate dropshipping company, is the bridge connecting wholesale warehouses and manufacturers to small retailers.
We facilitate a mutually beneficial relationship between these two parties by solving the problem of finding a supply chain for the retailer while also removing the need for warehouses to find marketing.
Our marketplace of high-quality suppliers provides retailers with an endless selection of products.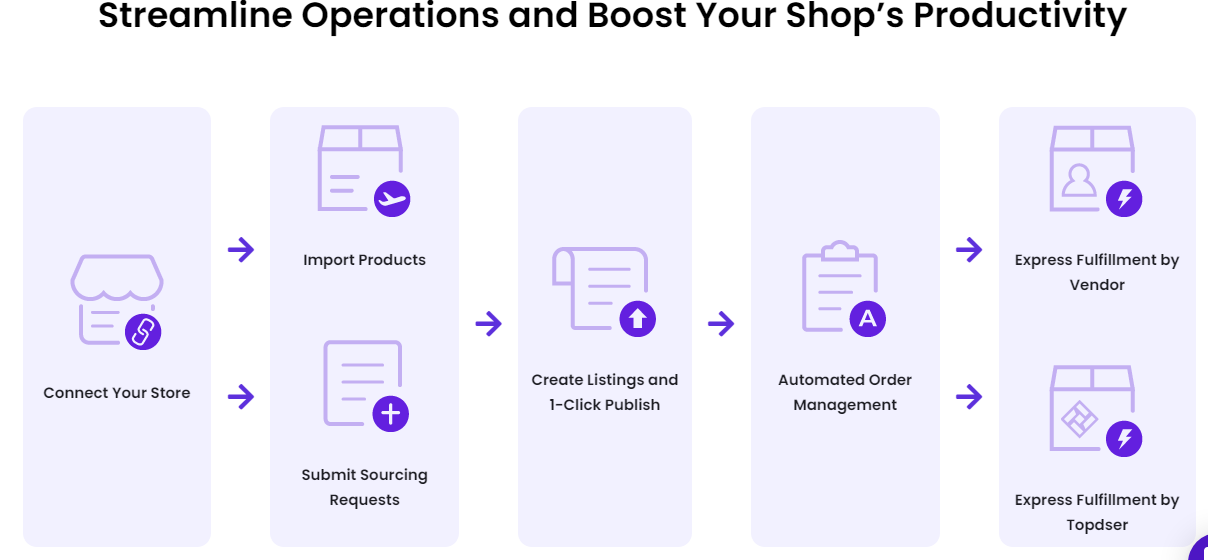 Topdser strives to make eCommerce more accessible to anyone with ambition. Our ambition is to bring diversity to eCommerce by shifting the landscape from massive operations to focus on successful smaller retailers.
Sourcing:
Source & Ship Anything from China. 2X faster shipping with lower product cost in just a few clicks.
Features:
Hassle-free process - We take care all of your sourcing and fulfillment (ie., Sourcing, Purchasing, Stocking, Quality Checking, Consolidating, and Shipping)
Lowest Price Guaranteed - Nobody beats our price.
No Upfront Cost - No minimum order quantity, no setup fee, no monthly fee or any hidden fee
Branding:
We integrate your personal branding onto your packages to create a impactful first impression and begin building brand recognition.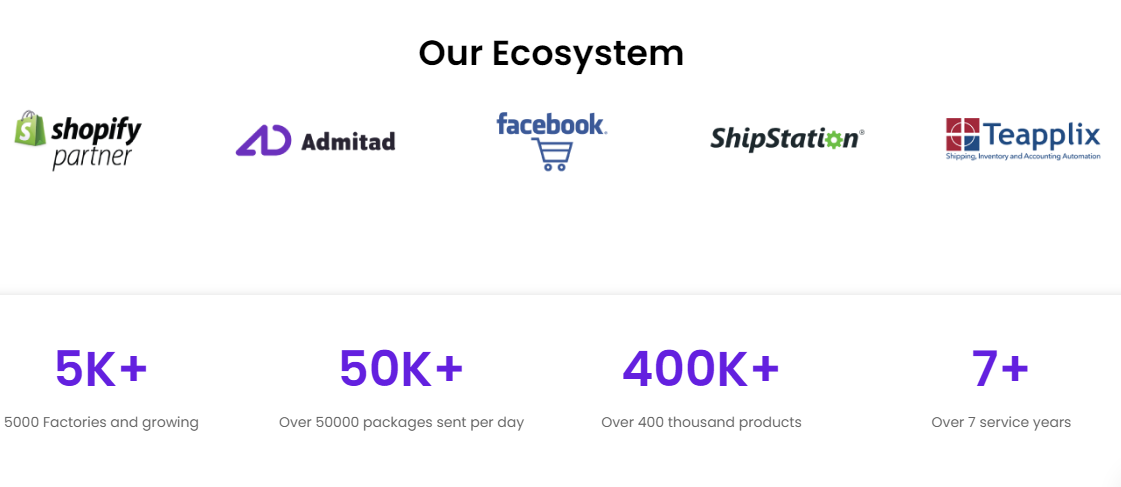 Features:
Customized Packing Tape gives your package a premium feel and fosters trust in your brand
Customized Box gets more attention on your logo and grows your brand influence
Customized Stickers provides perfect finishing touch when a customer receives a package.
General Features:
Start Free
Winning Niche Products
Massive Selection
Cashback
Powerful Chrome Extension
Auto Order Fulfillment
Supplier Variants Mapping
Multiple Stores
Price & Inventory Monitor
Auto Message
Auto Default Shipping Method
One-click Migrate from Oberlo
Edit & Bulk Edit Suppliers for Orders
Variation Mapping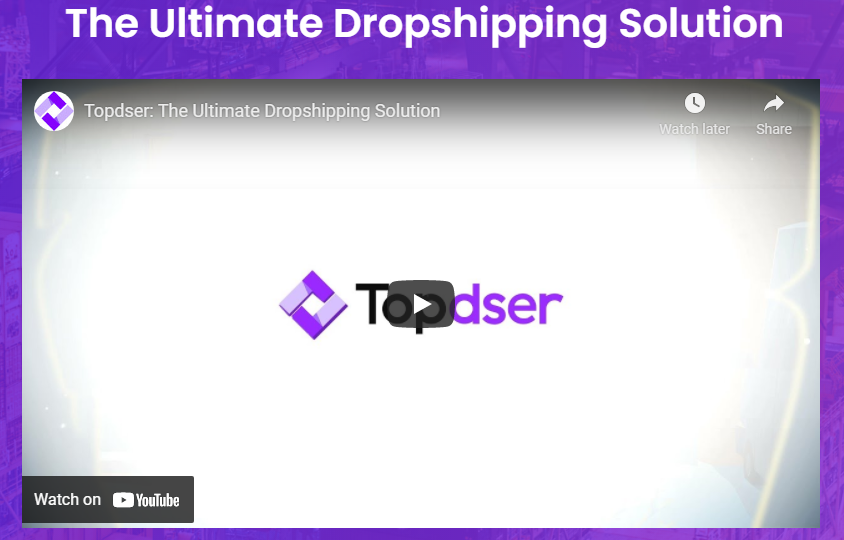 Pricing:
Jump- - Essential dropshipping starter pack-- Free
Pro -- Tools to supercharge your store -- $19/month
Accelerate -- The next level of productivity -- $99/month
Scale -- Contact support to finish the setup -- $499/month